5 Difficult Suicide-Related Situations and How to Handle Them With Humility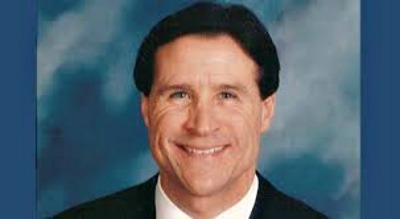 A young, exuberant minister was applauded as he held his head high ascending the steps to the speaker's platform. Overly confident, self-assured and quite impressed with himself, he was certain the crowd would be captivated by his message.
Less than thirty minutes later, he dropped his head and descended the steps utterly discouraged and perplexed as to why his sermon fell flat. The tepid response was the equivalent of a golf clap as he slouched into his seat embarrassed and deflated.
"What happened?" he whispered to his wife in the seat beside him.
Anticipating he would ask the question, she gently clasped his hand and said, "Honey, I think if you had walked up the way you came down, you probably would have come down the way you walked up."
Humility is the flipside of pride, which is like halitosis – people usually don't know they've got it! It's a rare and precious jewel in Christian character and the one trait Jesus Himself highlighted in describing Himself. "I am meek and humble of heart" (Matt. 11:29).
Someone once told me, "There's no such thing as a humble young man." It's an overstatement (there are lots of prideful older folks as well!), but usually it takes a number of humbling and even humiliating experiences to produce this quality in our lives.
Here's the deal: discussing death-related questions to give clear, compassionate and reasonable explanations usually leaves us groping internally for answers and should leave us more humble and dependent on God. If you're not currently facing them, get ready because as pressures increase at the end of the age we'll be faced with more of them.
I just returned from a ministry trip in North Carolina where an elderly pastor apparently shot his wife and then committed suicide. "They were a happy couple who loved life," said a relative.
This morning the first item I saw on the news was from my former hometown in Atlanta where senior leader David Huskins reportedly shot himself after a long series of medical problems mixed with medications and overwhelming ministry demands. The report echoes recent comments from Ben Stein warning of antidepressants and how they almost did him in.
Our Tennessean newspaper emblazoned this front-page headline just today, "Teen Suicides Spur Firings." And tonight one of my family members overseas a youth outreach that began after the tragic suicide of a young man.
Suicides are increasing and we need to be equipped with biblical answers, plus recognize them as God-ordained opportunities to cultivate humility, provide comfort and connect with the lost and unchurched.
Five Suicide-related Situations
In the aftermath of Robin Williams suicide, I wrote a commentary last week that I commend for your reading. Let's go deeper as situations arise requiring the "wisdom of Solomon." Remember "It is the glory of God to conceal things, it is the glory of kings to search things out" (Proverbs 25:2).
1. Intentional Suicide
In America there is a suicide every 13 minutes. Many of these tragedies involve people who intentionally, deliberately and willingly take their own life.
Suicide is not the will of God and although it is not the unpardonable sin (unbelief and rejection of Jesus Christ), it is a grave transgression against our Creator who commands us not to murder (suicide is equivalent to murder). He is the author of life, who ever remains "an anchor for the soul, firm and secure" (Heb. 6:19).
The eternal destiny of someone in deep depression and deception, communicating remorsefully to God in closing minutes, repenting of sins and truly putting his trust in Jesus Christ alone as his Lord and Savior (which is what the Bible teaches is essential for salvation [Rom. 10:9]), is a matter we must entrust to a just and loving God. In these most difficult situations, we must never presume on God or communicate an image of God that is not aligned with scripture.
"My God would never send a person to hell!"
Actually, your "God" is a product of your own imagination, inconsistent with the holy and merciful God revealed in the Bible. Hell, created for the devil and his demons, is real and it is the eternal destination for all who reject the gospel (good news) - the "free gift of eternal life in Jesus Christ our Lord" (Rom. 6:23).
In this particular situation, we do well to avoid speculation but should look to the Lord for ways to communicate genuine comfort and practical assistance to family and friends. Some people do cry out in their anguish, but only God knows what transpires in those final seconds.
2. Mentally Impaired Suicide
"I fear for the future"..."I'm afraid what's going to happen"..."I'm so stressed out and depressed. I'm fearful all the time. It's getting worse!"
Jesus described the end of the age with "men's hearts failing them for fear, and for looking after those things which are coming on the earth;" (Lk. 21:26).
Those of us who are spiritually, emotionally and mentally healthy easily declare, "There is no fear in love; but perfect love casts out fear: because fear has torment." (1Jn. 4:18). We add: "God hasn't given us a spirit of fear but of love, power and a sound mind" (2 Tim. 1:7).
What if someone does not have that "sound mind?" What should we do when we encounter situations where someone committed suicide after battling tormenting fears, debilitating depression, biological disorders and forms of mental illness that clouded their judgment so they weren't thinking clearly and rationally in the throes of their crisis?
Military with Post Traumatic Stress Disorder

Women with severe postpartum or menopausal depression

Fragile individuals experiencing multiple surgeries and "cocktail" meds resulting in chemical imbalances, confusion and dark depression.

Godly people like Rick Warren's 27-year-old son, Matthew, who was rescued many times from the brink of suicide but killed himself after a lifelong battle with mental illness. Rick put it this way, "My son took his life. It was his choice. He was a young man with a tender heart and a tortured mind."
What does God mean when he instructs us to "comfort the feebleminded, support the weak, be patient towards all men" (1 Thess.5:14)?
We must be careful not to oversimplify or spiritualize. "Just pray it away!"… "Cast that thing out!"..."Confess the Word!"..."Man up, wimp!"..."Go put your big girl pants on, girl!"
Don't hear what I'm not saying here. God does tell us to renew our minds, confess His Word, lay hold of His promises and persevere amidst life's adversities. Yet sometimes folks face such overwhelming and life–threatening hardships that they declare with Paul and his team, "We were under great pressure, far beyond our ability to endure, so that we despaired even of life. Indeed, in our hearts we felt the sentence of death" (2 Cor.1:8-9).
Paul did go on to state, "But this happened that we might not rely on ourselves but on God, who raises the dead. He has delivered us from such a deadly peril, and he will deliver us. On Him we have set our hope that he will continue to deliver us…" (2 Cor. 9b-10).
The challenge is moving from point A to point B without succumbing to hopelessness. A key ingredient is what Paul stated, "as you will help us by your prayers"(v11) and compassionate support.
If you can stand the pull, He will pull you through! Corrie Ten Boom's sister told her in the midst of the Nazi concentration camp, "There is no pit so deep that God is not deeper still."
"We wait and hope for the Lord; He is our help and shield. In Him our hearts rejoice, for we trust in His holy Name. May your unfailing love rest upon us, O Lord, even as we put our hope in you" (Ps.33:20-22).
"Come unto me all ye who labor and are heavy laden and I will give you rest" (Matt. 11:28).
A long time colleague of mine, Jim, gives out his personal testimony tract entitled, "Snatched From the Brink of Suicide!"
Larry Tomczak is a best-selling author and cultural commentator with over 40 years of trusted ministry experience. His passion is to bring perspective, analysis and insight from a biblical worldview. He loves people and loves awakening them to today's cultural realities and the responses needed for the bride of Christ—His church—to become influential in all spheres of life once again.