5 films highlighting Christian faith topics coming fall 2019
5 films highlighting Christian faith topics coming fall 2019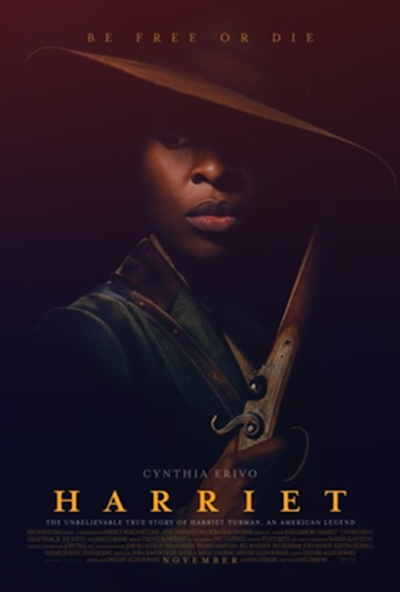 "Harriet" 
Release Date: Nov. 1 
A biopic based on the historic mission of Harriet Tubman will give viewers a glimpse into the faith-led mission of the iconic abolitionist.
"Harriet" will take viewers on a ride through history showcasing how Tubman legendarily led slaves to freedom in America via the Underground Railroad in the mid-1800s.
Playing the lead is actress Cynthia Erivo, who recently said she depended on prayer and gospel music to help her bring Tubman's Christian convictions and motivations to the film. 
"God don't mean people to own people," Tubman says in the film. "I will give every last drop of blood in my veins until this monster called slavery is dead."
The film illustrates how Tubman made it to safety multiple times by receiving direction from the Holy Spirit in visions and dreams. 
"As the 'Moses' of her time and first woman to lead an armed expedition in war, 'Harriet' proves to be the perfect example of a fearless, faithful leader that all people of faith can relate to and admire," the film studio said in a statement shared with The Christian Post. 
"Harriet" also features singer and actress Janelle Monáe, playing the role of one of Tubman's mentors. Leslie Odom Jr., Jennifer Nettles and Joe Alwyn are also part of the cast.
Directed by Kasi Lemmons ("Luke Cage") and written by Gregory Allen Howard ("Remember the Titans," "Ali"), the Focus Features film shows how the political activist singlehandedly rescued more than 70 slaves on 19 expeditions.
The film will be in theaters nationwide on Nov. 1.