5 God Promises for Rest From Your Stress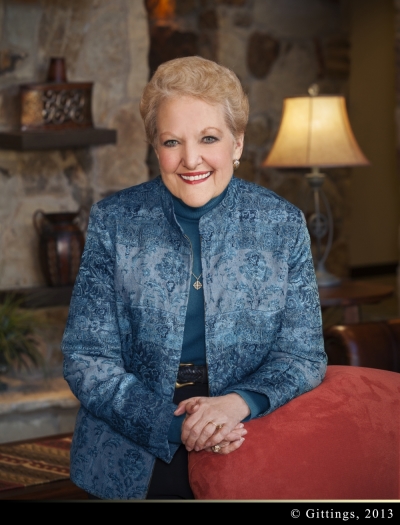 Summer is coming to an end and fall is quickly approaching. Vacations have ended and the lackadaisical days of summer have come to a close. Relaxation is replaced by routine, and schedules are full speed ahead.
School is back in full swing. There are new assignments, events and practices to plan for. And then there's the back to school sicknesses and colds that inevitably come with the changing weather. The to-do list will quickly pile up.
Before you know it, you'll be planning for the holidays. Shopping malls are already displaying the reds and greens of Christmas, giving you a twinge of panic. Soon, you'll have that "one last thing" that you need to finish, but it will very likely not really be the one last thing. You'll have too much to do … and not enough time to do it!
It seems with each new season there are new stresses.
As the seasons change, so do our lives. Maybe, for the first time in your life you don't have a child living at home. You feel alone, wandering aimlessly around a house that strangely stays clean. Stress mounts as each quiet minute passes. The days of packing lunches, driving carpool and running endlessly from one practice to another have come to a close. Or perhaps you find yourself reflecting on your new retirement after working all those years, never realizing the degree of stress and adjustment that would result from no longer being a part of the workforce.
With each changing stage of life and each passing year, we face new stressors. They come in all forms. Some are small and easily manageable, while others can be quite large. From adjusting to new routines, to illnesses and accidents, stress plays a predominant role in our lives.
And each of us will experience stress one way or another. It can motivate us or it can paralyze us. But there is help and hope and rest available to us in Christ.
If you're experiencing a season of stress, rest in the following promises of God. …
1. He will guide you — "I will instruct you and teach you in the way you should go; I will counsel you with my loving eye on you" (Psalm 32:8).
2. He will strengthen you — "He gives strength to the weary and increases the power of the weak" (Isaiah 40:29).
3. He will give you peace — "Peace I leave with you; my peace I give you. I do not give to you as the world gives. Do not let your hearts be troubled and do not be afraid" (John 14:27).
4. He will give you rest — "Come to me, all you who are weary and burdened, and I will give you rest" (Matthew 11:28).
5. He will be with you — "The Lord himself goes before you and will be with you; he will never leave you nor forsake you. Do not be afraid; do not be discouraged" (Deuteronomy 31:8).
Are you in a season of stress today? Rest in His promises and in His presence. He alone is your rock of refuge during any season of stress.
"The LORD is my rock, my fortress and my deliverer; my God is my rock, in whom I take refuge" (Psalm 18:2).
June Hunt is an author, singer, speaker and founder of Hope For The Heart, a worldwide biblical counseling ministry. She hosts a daily 30-minute radio program,
Hope For The Heart
, and a live 2-hour call-in counseling program,
Hope In The Night
. To learn more about Hope For The Heart and download free resources, visit
www.HopeForTheHeart.org/free
. Here you can find