6 Christian movies coming out this summer, fall 2020
1. "Selfie Dad"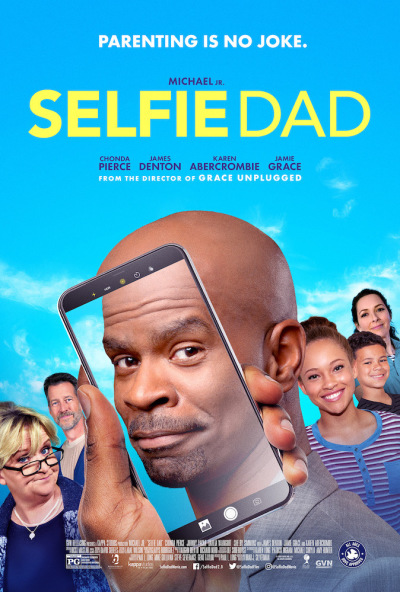 "Selfie Dad" starring comedian Michael Jr. is a timely film that shows the important role godly fathers play in a self-centered world. The theatrical release of the film switched to premium Video on Demand and comes out June 19,  just in time for Father's Day. 

Alongside Michael Jr., the film features top-selling female Christian comedian Chonda Pierce as well as James Denton, Jamie Grace, and Karen Abercrombie ("War Room").
"Spiraling into a mid-life crisis and feeling disconnected from his family, Ben Marcus, a reality-TV editor, thinks he can only be happy by fulfilling his dream of becoming a professional comedian. Ben posts his stand-up routines to YouTube, and the videos fall flat. Then his tweener son posts Ben miserably failing on a home improvement project, and much to his teenage daughter's dismay, it goes viral, launching Ben's social-media career as 'Selfie Dad.' Although he quickly becomes an award-winning phenom, no amount of success brings Ben satisfaction. Through his friendship with a young coworker, Mickey, Ben finds the secret to a happy family .... with his Bible in one hand, and his phone in the other," the film's synopsis reads. 
Produced by Kappa Studios and distributed by GVN Releasing, the Christian film was written by Brad Silverman ("Grace Unplugged"). 
"What better time than Father's Day for your whole family to enjoy a fun and uplifting story of a dad disconnecting and reconnecting with his family ... because he reconnected with what matters most," Michael Jr. said in a statement shared with The Christain Post.