5 notable moments at March for Life 2020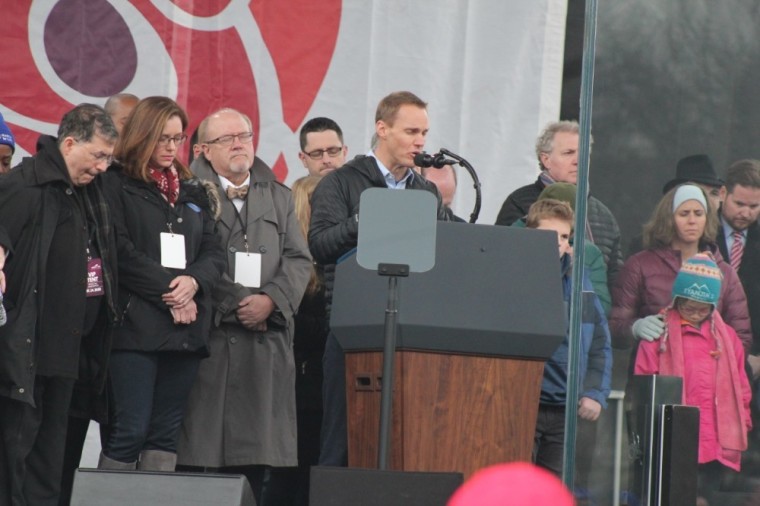 David Platt announced adoption of another child 
Highly respected Southern Baptist megachurch pastor David Platt gave the closing prayer for the pep rally before the official start of the march. 
Platt is the former head of the SBC's International Mission Board, an author and lead pastor at McLean Bible Church in Vienna, Virginia. 
Platt, who is not really seen as a political pastor, made headlines last year when he prayed for the president after he showed up at one of the McLean church services. 
Before beginning his prayer, Plat told the crowd that his family is growing.
"One year ago, God used this march along with a variety of other means for my wife and me to begin the process of adoption," he explained, followed by cheers from the crowd. "So we have adopted two of our four kids. We thought our family was complete but God felt different. So we began praying for a child not knowing if we would adopt a boy or a girl."
"Our kids decided that until we met this child, we would just call him or her 'Wonderfully Made' because this is what God calls them in Psalm 39," Platt, 40, said. "We prayed month-after-month over the last year for 'Wonderfully Made' until we were matched with a 3-year-old little boy. Next week, he will officially become part of our family." 
Platt told CP before going on stage that the adoption is international but could not yet disclose what country "Wonderfully Made" is from. 
"I share this because I praise God for a mom, a woman who is herself wonderfully made, who chose to give life to a precious boy I will soon call my son," Platt told the crowd. "As we pray, let's pray that God would use this not as a memorable experience or political event but as a means by which more lives wonderfully made by Him might be saved."