5 Reactions to Tragic End of Charlie Gard Case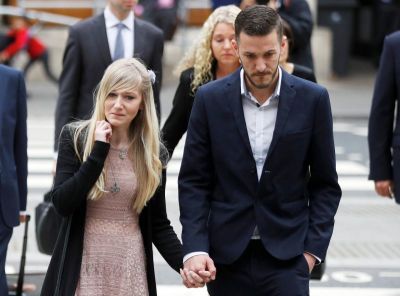 Charlie Gard's parents have announced that they are halting their legal fight to get their terminally ill infant to the United States for possible treatment.
Grant Armstrong, the lawyer for Chris Gard and Connie Yates, explained to a United Kingdom court that the opportunity for possible treatment had already passed.
"For Charlie, it is too late ... treatment cannot offer a chance of success," explained Armstrong to the court, as reported by CNN. Armstrong added that Gard and Yates "want to spend time with Charlie" before he is allowed to die.
Below are five reactions to the tragic news, including a statement from the parents, and declarations from others who closely followed the legal saga.