5 Reasons Not to Lose Heart Even Though the Planned Parenthood Defund Bill Failed
5 Reasons Not to Lose Heart Even Though the Planned Parenthood Defund Bill Failed
Unfortunately, a bill to de-fund Planned Parenthood died today on the Senate floor. A procedural vote to advance the bill failed to get the required 60 votes needed, so the anti-life lobby won — today. Despite this setback, Christians should not despair. We may have lost this battle, but the fight is far from over. And truth is, the pro-life cause is actually faring quite well. Here are five reasons to not lose heart even after this defeat.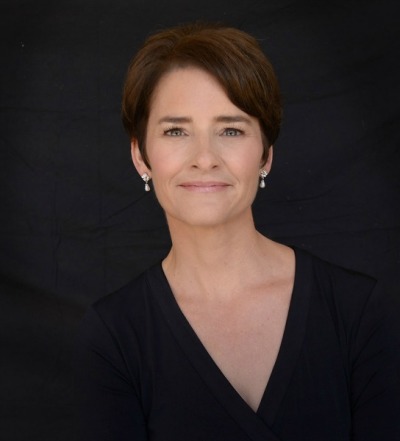 1. GOP Senators are Vowing to Continue the Fight and So Should We.
Even though today's bill to defund Planned Parenthood failed, that doesn't mean the fight is over. Already Republican Senators are talking about alternative ways to get the job done — specifically by linking defunding with spending legislation. Senator John McCain, usually one of the Senate's more moderate members, said that he would support defunding through spending bills.
"I think most Americans do not believe that their tax dollars should be used to fund the kind of grotesque procedures we've seen authenticated," McCain said. "I would vote for a spending bill that defunded it, and that's the way it's going to be … it's pretty obvious."
In addition, many of the 2016 Republican presidential contenders have been vocal about defunding Planned Parenthood. Sen Rand Paul, who introduced today's bill, released a commercial about the issue. This involvement all but guarantees the issue will be a major part of the 2016 campaign. Surprisingly, GOP senator and presidential candidate Lindsey Graham was not present for the vote. Illinois Senator Mark Kirk was the only GOP senator to vote against advancing the bill.
2. Planned Parenthood is Reeling and More Videos are Coming.
Pro-life leaders have told me another video will released this week, and David Daleiden of the Center for Medical Progress (CMP), said that there will be 12 videos in total. Already, Planned Parenthood is showing signs that they feel the pressure. In an apparent PR stunt last week, they faked their website being hacked. StemExpress, a company that partners with Planned Parenthood to harvest and sell baby body parts, sued to stop the release of videos but had only limited success.
"They are not succeeding," a statement from CMP said. "(T)heir initial petition was rejected by the court, and their second petition was eviscerated to a narrow and contingent order about an alleged recording pending CMP's opportunity to respond."
Another group, the National Abortion Federation, managed to get a judge who is an Obama donor and supporter to limit videos that feature that organization. There is good reason for these organizations to be scared of future videos.
Last week, Daleiden told CNN, "In a meeting with their top leadership, they admitted that they sometimes get fully intact fetuses shipped to their laboratory from the abortion clinics they work with, and that could be prima facie evidence of born alive infants. And so that's why they're trying to suppress that videotape and they're very scared of it."
3. Momentum is Building.
My pro-life friends are more energized than ever and this is repeated around the country. When the first videos exposed Planned Parenthood for selling the body parts of babies, the mainstream media tried to ignore it, but pro-life Christians wouldn't let the story die. Social media is giving us an incredible tool and moms are the number one users of Facebook. We moms can make the difference. (Here are five ways to use social media to stop Planned Parenthood.)
Word of mouth is important, too. Even though the videos have been watched more than 5.2 million times on YouTube, that doesn't mean everyone has seen it. Ask everyone you see if they've watched the videos. Spread the news and enlist your friends to help. Contact your congress members and senators. Keep the message going. Politicians rarely lead, they simply follow public opinion. That the Senate would consider a defunding bill at all is a testament that these videos —and pressure from pro-life citizens — is making a difference.
4. The Pro-Life Cause, Like the Push to Abolish Slavery, is a Marathon, not a Sprint.
In the late 1700s, slavery played such a large role in the world's economy that few people thought anything could be done to end it. But Christians like William Wilberforce tried anyway. From 1791 to 1805, Wilberforce introduced dozens of resolutions against slavery in parliament only to have them defeated one after another. He was vilified by the opposition. But he organized other Christians, kept pushing the cause, and took the fight in incremental steps. The slave trade was ended in the British Empire in 1807, and he spent the rest of his life pushing for the complete abolition of slavery.
"This is the first fruits of our efforts," Wilberforce said. "Let us persevere and our triumph will be complete. Never, never will we desist till we have wiped away this scandal from the Christian name, released ourselves from the load of guilt, under which we at present labour, and extinguished every trace of this bloody traffic."
Finally, one month after his death in 1833, Britain's parliament passed the Slavery Abolition Act.
Pro-life Christians can follow Wilberforce's example in our fight to end abortion. We must organize and stand together. We must stand up to the opposition. We must take incremental steps.
And, as another famous British statesman, Winston Churchill, said, "Never, never, in nothing great or small, large or petty, never give in except to convictions of honour and good sense. Never yield to force; never yield to the apparently overwhelming might of the enemy."
5. This is a Spiritual War and Our Work for the Lord is Not in Vain.
Several years ago, I was involved in a school board race that pitted a small group of conservatives against a very powerful group of incumbents in an extremely liberal district. We knew we would likely lose. But, I'll never forget a true brother in that fight who remarked, "Whether we win or lose, I just want to be found faithful."
At the end of the day, we don't enlist in this battle because we think we will win or it will make us popular. We fight for the lives of children because it pleases God.
Ephesians 5:11 says, "Have nothing to do with the fruitless deeds of darkness, but rather expose them."
Psalm 82:4 says, "Rescue the weak and the needy; deliver them from the hand of the wicked."
The fight to shut down slaughterhouses like Planned Parenthood is a truly righteous act. And, whether we prevail today, tomorrow or 50 years from now, God is pleased with our activism on behalf of the innocent and defenseless.
At times like these, I often turn to 1 Corinthians 15:58: "… Always give yourselves fully to the work of the Lord, because you know that your labor in the Lord is not in vain."
Let's not lose heart, but continue this fight for as long as it takes.
Julie Roys is a speaker, freelance journalist and blogger at www.julieroys.com. She also is the host of a national radio program on the Moody Radio Network called, Up For Debate. Julie and her husband live in the Chicago suburbs and have three children