5 Wild Moments From Super Bowl LI
Former President George H.W. Bush flipped the coin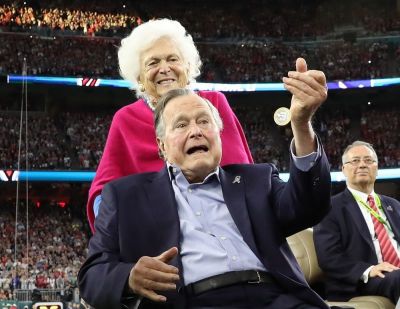 Ninety-two-year-old former President George H.W. Bush and his wife, Barbara, made their first public appearances since being hospitalized last month as he tapped to oversee the pregame coin toss that determines which team gets to choose between receiving the ball first or deferring to the second half.
Bush was wheeled out to midfield in his wheelchair and was all smiles as he received a standing ovation from the crowd in Houston. Bush did his best to flip the coin and the Falcons ended up winning the toss and deferring to the second half.
Also attending the game was Vice President Mike Pence, who later took a picture with the Bushes and posted it to social media.