5-Y-O Boy Shot 5 Times in Texas Church Massacre to Be Released From Hospital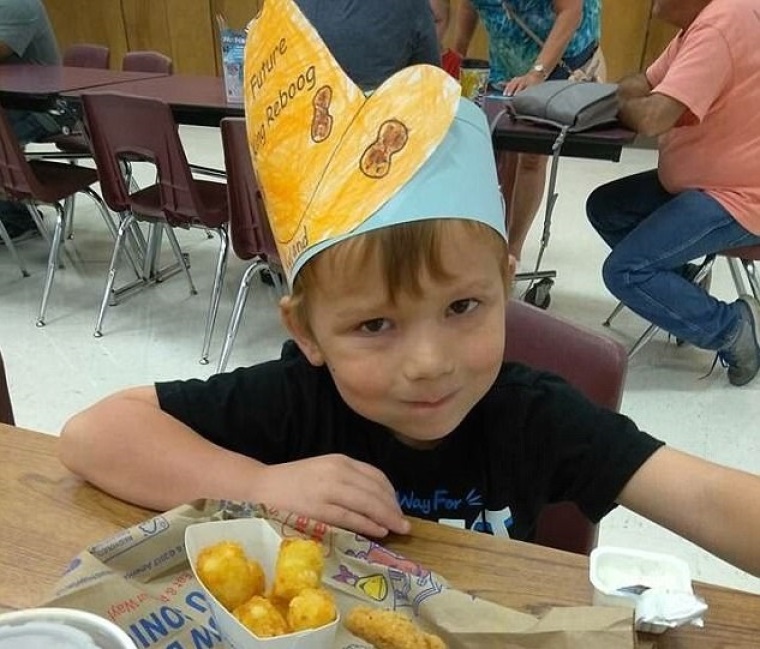 After two months fighting for his life in the hospital, Ryland Ward, a 5-year-old boy who was shot five times and lost his mother and two of his sisters in the massacre at First Baptist Church of Sutherland Springs in Texas last November, is expected to return home on Thursday.
"This kid was on the move today. Had to wait an hour for him to resurface. Once he came back from therapy, he had lunch at the park, then we walked a couple miles around the hospital grounds. Then the good news came that he will be going home on Thursday. Thanks to everyone that helped Ryland through this journey," the boy's cousin, Heather Bradley, of San Saba, Texas, announced Wednesday on a GoFundMe campaign that was set up to help raise money for his medical care.
Just over $150,000 of a $200,000 goal was raised to help young Ryland recover from the massacre which left 26 people dead and 20 others injured. Ryland was shot in his stomach, groin and arm, his uncle, Michael Ward, told The Dallas Morning News. But his mother, Joann Ward, and sisters Brooke Ward, 5, and Emily Garza, 7, did not survive. Another of his siblings, Rihanna, survived after a bullet ripped her glasses from her face.
Donors and well-wishers who helped fund his recovery were elated by the news.
"Praise God for answered prayers! This is the best thing I've heard all week! Ryland, I am so happy for you, and so proud of you! What a little fighter! You make my heart smile. I will continue to pray for you and your family as your journey continues," wrote Sonja Hurley.
Supporter Sonia Liz added, "I am so incredibly happy that Ryland is going home tomorrow! What a Blessing from God. This child has a calling and purpose and I pray that God will reveal this to this child early in his life. My prayer is that Ryland will seek God with all of his heart and never depart from God. He will be a testimony to many! Ryland, you are loved! My wishes and prayer for you is that you will have an immensely happy life and never lose your joy and hunger for life!"
On Sunday, Nov. 5, 2017, shooting suspect Devin Kelley, 26, began firing at the First Baptist Church of Sutherland Springs shortly after the 11 a.m. service began. He was armed with a Ruger military-style rifle and in his minutes-long assault on the church everyone inside was either dead or wounded.
Ryland's aunt, Leslie Ward, who lives just a few blocks from the church, told The New York Daily News that when she got to the church she found Ryland and his mom lying among the pews.
"I found my nephew in the front, in pain," she said. "It was bad. There were just dead bodies everywhere. It wasn't what I wanted to see but at the time, I wasn't worried about it. I was worried about finding my family."
She said she held the boy and comforted him until help arrived.