6 Christian Reactions to Trump-Putin Summit: 'Putin's Prison Bride' or Pursuing Peace?
6. Rand Paul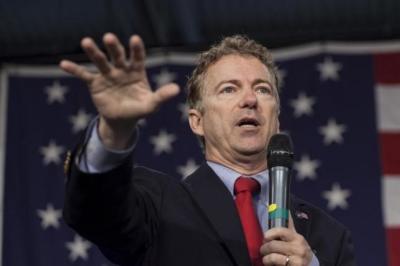 Kentucky Senator Rand Paul, R-Ky., who has clashed with Trump on other issues in the past, was one of the more prominent Republican voices to defend the president for his conference with Putin.
"Any country that can spy does, and any country that can meddle in foreign elections does," the U.S. Senator told CNN in an interview on Monday.
Paul, who attends a Presbyterian church with his family, argued that Trump's critics are making a much bigger deal of what is happening. 
"All countries are doing this, but we've elevated this to a higher degree, and we've made this all about the sour grapes of Hillary Clinton losing the election, and it's all about partisan politics now," he insisted.
"This is truly the Trump derangement syndrome that motivates all of this."
Still, Paul clarified that he is "not discounting the allegations that the Russians hacked into Hillary Clinton's emails."