6 Christian Reactions to Trump-Putin Summit: 'Putin's Prison Bride' or Pursuing Peace?
1. Russell Moore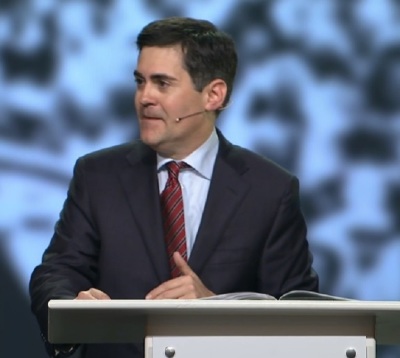 Russell Moore, president of the Ethics & Religious Liberty Commission of the Southern Baptist Convention, did not mention Trump, but heavily slammed Putin on the day of the Helsinki summit.
"Vladimir Putin ruthlessly persecutes those who preach the Gospel of Jesus Christ, holds orphans hostage from waiting families for his political purposes, murders dissidents and journalists, attacks democratic institutions and nations," Moore wrote on Twitter. 
"Morality is not relative," he added.
Moore has been a vocal critic of Putin, and in March called his landslide election victory "bad news" for evangelicals.
"The #FakeRussianElections 'victory' of the Putin regime is more bad news for Russian orphans, Russian evangelical Christians, Russian people who want to live free of KGB-style authoritarianism," Moore wrote at the time.
The ethicist has criticized a number of laws signed by Putin, including one in 2016 which banned people from sharing their faith outside government-sanctioned houses of worship, effectively banning evangelism in the country.