6 Economic Alligators Lurking Ahead for President Trump in 2017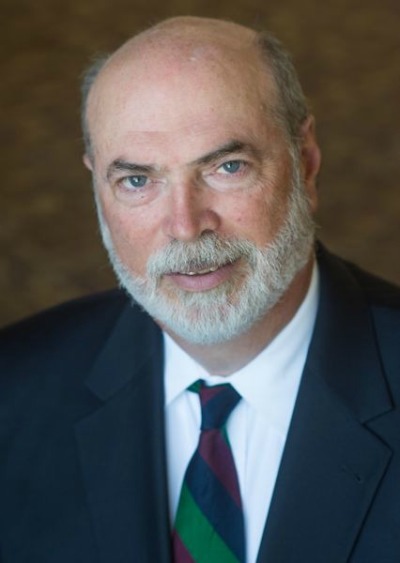 When Donald Trump goes to Washington, DC to "drain-the-swamp" he will find some big, old, nasty economic alligators lurking in the weeds. These economic alligators made their home in the swamp because President Obama and previous Congresses agreed to leave them alone. Dealing with these tough creatures might have endangered their election strategy, so they just left them to grow even bigger and tougher for the next President and the next Congress to handle.
1. One such economic alligator was deliberately placed in the swamp by President Obama and out-going Speaker John Boehner in October 2015. They made a backroom deal to raise the debt limit just enough for Boehner to protect Republican Congressmen going into the election year, and to let President Obama get out of town before the debt limit ran out again. Sometime in early 2017, within weeks of his Inauguration, the new President Trump must negotiate with Congress to raise the debt ceiling. It will be his first test to see how well the art of the deal translates to the Oval Office. It will be telling to see how Republicans (and Democrats) frame this issue, which is fast coming on them.
2. Another economic alligator lurking in that swamp was virtually ignored during the campaign. (I did hear Candidate Trump refer to it in passing in his stump speech. I never heard it mentioned in the news media.) That alligator is the growing federal deficit. The deficit for 2016 is expected to be $616 billion (3.3% of GDP), compared to $399 billion (2.5% of GDP) in 2015.
The Congressional Budget Office (CBO) produces a document each year called the Long Term Budget Outlook. It is available on-line, and is readily understandable to the average citizen or Member of Congress. The CBO, projecting only that spending which is already built into federally approved legislation, anticipates annual budget deficits rising to 4.9% of GDP in 10 years.
In other words, before any new infrastructure projects or other Trump spending plans, and before any tax cuts are proposed, the deficit is already projected to grow at a faster rate than the economy can grow. In still other words, somethings gotta give. That economic alligator will make it difficult to cut taxes or enact a lot of expensive new spending.
3. Yet another economic alligator is lurking in the swamp that extends to Wall Street. Interest rates have been conveniently suppressed by the Federal Reserve FOMC to essentially zero during the entire Obama Administration. While this is directly controlled by the Fed and not necessarily by the Washington power elites, zero interest rates have perfectly suited the agenda of big spending policymakers. The true cost of the $11 trillion debt added to the nation's future obligations during the Obama administration has been completely masked behind artificial zero interest rates.
Unfortunately for new President Trump, the distortions to the economy from zero interest rates are becoming intolerable. Interest rates are set to rise during his administration. This will increase pressure on the federal budget, as the annual cost to finance the debt uses up tax money that could have been used elsewhere.
4. Watch out for the Obamacare alligator. That one is a monster, and is sure to fight like the devil when President Trump tries to kill it. Despite its obvious dangers to the economy, it has been left alone for six years to grow into the dangerous beast that it is today. It will take all the deal-making skills of the new President to formulate an alternative acceptable to enough Democrats to pass a bi-partisan reform, especially given how divided the country is after the last Administration and the demonizing Presidential campaign.
There are still more economic alligators lurking in that swamp. These are problems that have been known for years, but politicians have purposely ignored them and let them grow into dangerous problems.
5. The law which created Medicare requires the President to propose fiscal action to the Congress, if the Medicare tax, which is intended to cover the cost of Medicare, ever covered less than 50% of the cost of Medicare. Well that alligator has been assiduously ignored by the Obama administration. Medicare taxes today cover less than 40% of the cost of Medicare, and there has not been a peep from the President. The majority of the cost of Medicare is now paid from general revenues, crowding out other federal budget priorities.
6. Social Security is insolvent, but there is not a politician with the courage to fix it (except Paul Ryan, who has pushed an unpopular fix). That particular alligator has been known about since it was just a little reptile, but rather than deal with it, politicians find it more fun to use it to scare voters and attack their opponents. But the day is soon coming when it will eat up the federal budget.
President Trump has set a worthy goal for himself to drain-the-swamp. There are many different types of alligators in that swamp. He will need to be careful.
Dr. Gordon Boronow is a professor at Nyack College.