6th Circuit sides with Christian prof. who refused to call trans student by preferred pronoun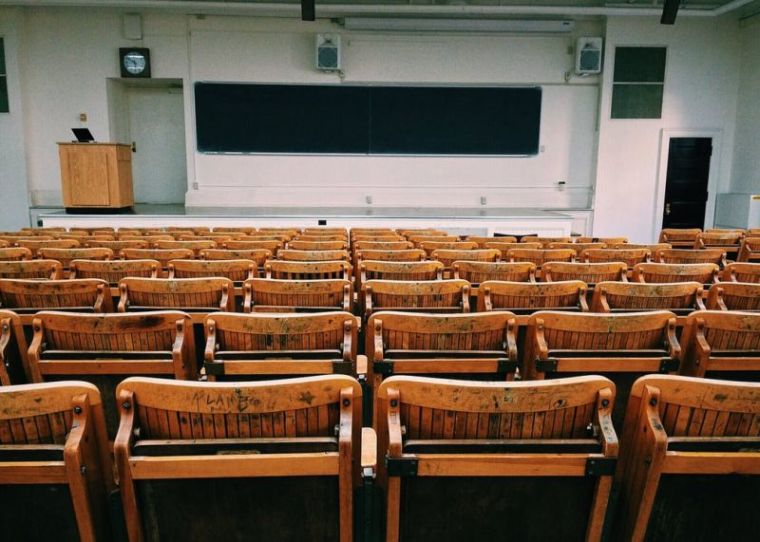 A three-judge federal appeals court panel has ruled in favor of an evangelical professor who was punished by Shawnee State University in Ohio for refusing to address a transgender student by the preferred pronoun.
Reversing a district court's dismissal of his lawsuit against university officials, the U.S. 6th Circuit Court of Appeals ruled that the allegations made by philosophy professor Nicholas Meriwether suggest the university may have violated the professor's First Amendment rights.
The case has been remanded back to the lower court for "further proceedings consistent with this opinion."
The district court had dismissed Meriwether's claims related to free speech and religious protections, ruling that his way of addressing the student was not protected under the First Amendment.
"Traditionally, American universities have been beacons of intellectual diversity and academic freedom," the 6th Circuit opinion written by Trump appointee Judge Amul Thapar states. 
"They have prided themselves on being forums where controversial ideas are discussed and debated. And they have tried not to stifle debate by picking sides. But Shawnee State chose a different route: It punished a professor for his speech on a hotly contested issue. And it did so despite the constitutional protections afforded by the First Amendment. The district court dismissed the professor's free-speech and free-exercise claims. We see things differently and reverse."
The ruling was celebrated by the Alliance Defending Freedom, a legal nonprofit devoted to cases on free speech and religious freedom that has won several Supreme Court cases in the last decade. 
"This case forced us to defend what used to be a common belief — that nobody should be forced to contradict their core beliefs just to keep their job," ADF Vice President of Appellate Advocacy and Senior Counsel John Bursch said in a statement.
"We are very pleased that the 6th Circuit affirmed the constitutional right of public university professors to speak and lead discussions, even on hotly contested issues. The freedoms of speech and religion must be vigorously protected if universities are to remain places where ideas can be debated and learning can take place."
In his lawsuit, the professor contended that the university violated his free speech rights by dictating how he should refer to students in his political philosophy class in 2018 to avoid offending a trans-identified student.
The transgender student got belligerent and threatened to see to it that Meriwether, a member of the Presbyterian Church of America, was fired. Meriwether feels it would violate his religious beliefs if he referred to a transgender student by biologically inaccurate pronouns and titles. 
After a complaint was raised with the school administration, a superior advised Meriwether to refer to all students by their last names and eliminate all sex-based references in class.
Meriwether objected to the superior's proposal and proposed a solution in which he would only refer to the transgender student by their last name while continuing to refer to other students with their proper titles and last names. Initially, Meriwether's superior agreed to that arrangement.
But later, Meriwether was told that the student didn't like being the only one in the class called by only their last name with no title. The student threatened to file a Title IX lawsuit. It was then that Meriwether was told that he would violate the university's nondiscrimination policy if he did not either begin calling the transgender student by the preferred title or simply refer to all students by their last names only.
Meriwether was told that he could face a suspension or possible dismissal if he did not change the way he addressed the transgender student in the class.
As the student continued to complain, Meriwether faced a university Title IX investigation. In the summer of 2018, Meriwether was given a formal warning and accused of creating a "hostile environment" for the student. The warning was reflected in Meriwether's personnel file.
"For starters, the Title IX investigator interviewed just four witnesses, including Meriwether and Doe," the 6th Circuit ruling states. "She did not interview a single non-transgender student in any of Meriwether's classes, nor did she ask Meriwether to recommend any potential witnesses. Indeed, except for Meriwether and Doe, not a single witness testified about any interactions between the two. Even so, the Title IX officer concluded that Meriwether 'created a hostile environment.'"
"Under the university's policies, a hostile environment exists only when 'there is harassing conduct that limits, interferes with or denies educational benefits or opportunities, from both a subjective (the complainant's) and an objective (reasonable person's) viewpoint,'" the ruling continues. 
"But the Title IX report does not explain why declining to use a student's preferred pronouns constitutes harassment."