7 Bible Verses That Are Perfectly Used When Praying for Your Children
7 Bible Verses That Are Perfectly Used When Praying for Your Children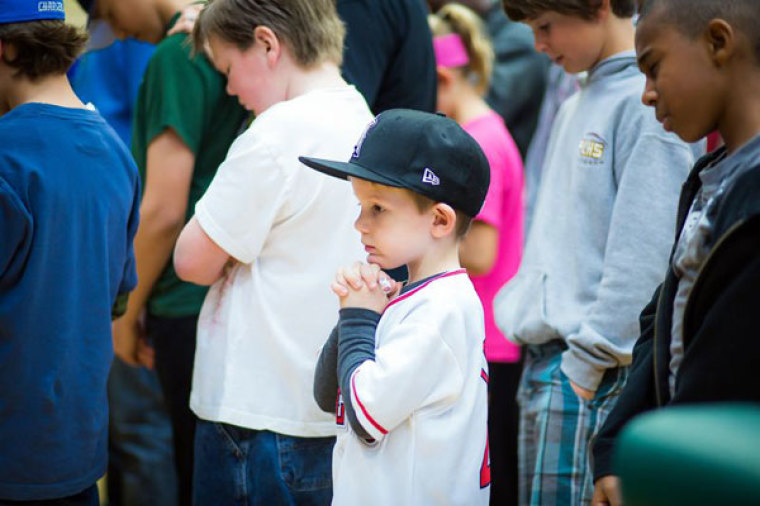 When our children are first born and come home to use, they depend on us to do everything for them. We consistently pray for their well being, as well as their will to succeed. As they grow old, we must keep them in our prayers and release them to the Lord.
It may be one of the hardest things we will ever have to do, but eventually we must release them into God's hands. Pray over them each and every day. Trusting in God with all of our hearts. We can look in the Bible to find scripture which we can pray to give them a spirit of power, love and sound mind. Also, that they may not be anxious about anything in life.Growing in the grace and knowledge of God.
These powerful words of God will be said in hopes that your children will stand for what is right. Most of all praying that they will know Jesus Christ more intimately.
Below are 7 great Bible verses to pray over your child:
"The Lord bless you and keep you; the Lord make his face shine on you and be gracious to you; the Lord turn his face toward you and give you peace" (Numbers 6:24-26).
"In the same way, let your light shine before others, that they may see your good deeds and glorify your Father in heaven" (Matthew 5:16).
"For the Spirit God gave us does not make us timid, but gives us power, love and self-discipline" (2 Timothy 1:7).
"Do not be anxious about anything, but in every situation, by prayer and petition, with thanksgiving, present your requests to God" (Philippians 4:6).
"Be strong and courageous. Do not be afraid or terrified because of them, for the Lord your God goes with you; he will never leave you nor forsake you" (Deuteronomy 31:6).
"But grow in the grace and knowledge of our Lord and Savior Jesus Christ. To him be glory both now and forever! Amen" (2 Peter 3:18).
"I want to know Christ—yes, to know the power of his resurrection and participation in his sufferings, becoming like him in his death, and so, somehow, attaining to the resurrection from the dead" (Philippians 3:10-11).