7 Christian Conferences for Urban Leaders, Women, Youth Workers and More
Christian conferences occur several times throughout the year in which leading movers and shakers and thinkers gather together to give guidance and encouragement to, and get encouragement from, the body of Christ. Here is a list of some of the top meetings taking place this October and November.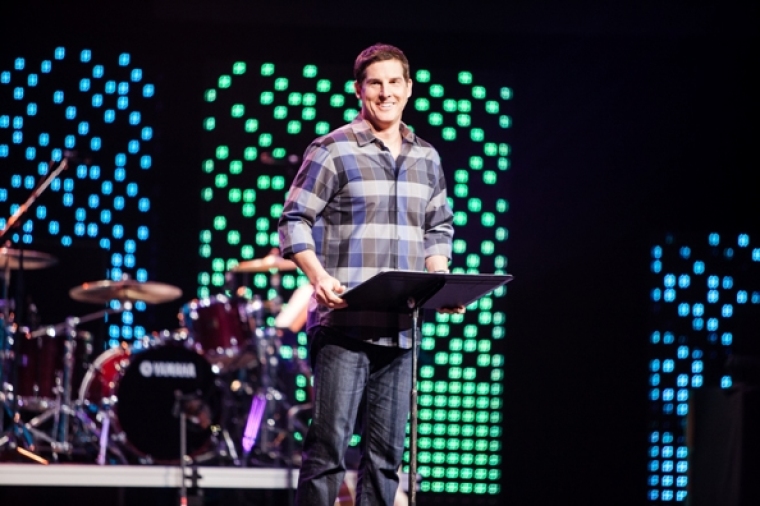 Thriving Summit
thriveinthecity.org
Date: Oct. 12-13, 2012
Cost: $75
Location: Philadelphia, Pa.
Description: Thriving is an urban resource collaborative that seeks to systematically provide sound theological training, character development and functional tools among urban leaders. The Summit is an annual gathering hosted by Thriving as a yearly collaborative by which urban leaders from global contexts gather together for encouragement, relationship building, training, and resourcing. The goal is to foster dialogue among those who are actively engaged in local church connected and submitted urban ministry; as well as those who aspire to do so.
Featured Guests: Tony Evans, Crawford Loritts, Carl Ellis Jr., Eric Mason, Leonce Crump
Gateway Conference
gatewayconference.com
Date: Oct. 14-16, 2012
Cost: $99 and up (registration closes Oct. 12)
Location: Southlake, Texas
Description: We're excited to announce we're combining TWO great conferences—Connect and Gateway Worship—into ONE phenomenal conference—the Gateway Conference! So what does this mean? The new Gateway Conference will feature many popular elements from both conferences, along with much, much more. And best of all, you can come with your entire team and enjoy this life-changing conference at one location! You'll be able to choose between the Leadership Track and the Worship Track. Each day, everyone will join together for corporate worship and general sessions. Then, you'll have an opportunity to attend three of our 24 different breakout groups in your track of choice—Leadership or Worship.
Featured Guests: Robert Morris, Jimmy Evans, Bill Hybles, Tony Evans, Tom Lane, Preston Morrison, David Smith, Thomas Miller, Sion Alford, Walter Beach, Zach Neese, Gateway Worship, Kari Jobe, Michael Jr.
The Church Conference (The Church at South Las Vegas)
thechurchconference.com
Date: Oct. 16-18, 2012
Cost: $109 and up
Location: Las Vegas, Nev.
Description: This is a spirit contemporary conference for leaders and teams. The theme and heart behind the conference this year is Both/And. We believe that the local church needs both Relevance and Revival. Both Practical Leadership and God's Power. It's not either or, it's both and!
Featured Guests: Benny and Wendy Perez, Ed Young, Stovall Weems, Sam Chand, Sergio De La Mora, Craig Johnson
Catalyst One Day
www.catalystoneday.com
Date: Oct. 24 and 25; Nov. 15 and 29, 2012
Cost: $69 and up
Location: Various US cities
Description: Join us as we explore the values and intangibles which allow us to contribute to a truly compelling and healthy culture. Catalyst One Day is an opportunity to hear the nuts and bolts of leadership, up-close with Andy Stanley and Craig Groeschel. The event features dynamic worship, idea-inducing Q&A, and candid conversation between Andy and Craig. See you there!
Note: Oct. 24 Seattle event (Calibrate: On Mission) to feature: Mark Driscoll, Judah Smith, Brenda Salter McNeil, Rick McKinley
Celebrate What Matters 2012 Tour (Women of Faith)
www.womenoffaith.com
Date: Through Nov. 2, 2012
Cost: Varies
Location: Various US cities
Description: We all experience good times and bad days, triumphs and tragedies. But no matter what life throws at you, this is what matters: God loves YOU. (Always has. Always will.) You're invited to be part of a very special celebration. Compelling stories, Bible-based teaching, world-class music, unstoppable inspiration, and a few surprises combine for an experience like no other. God loves you! And that means there is always a reason to celebrate.
Featured Guests: Mandisa, Patsy Clairmont, Amy Grant, Mark Lowry, Ballet Magnificat, Marilyn Meberg, Elisa Morgan, Sandi Patty, Brenda Warner
RightNow Conference
rightnowconferences.org
Date: Nov. 7-9, 2012
Cost: $209 and up
Location: Dallas, Texas
Description: Surrender… This isn't a word that instantly evokes joy, yet it's the very thing that produces it. Of course, we're not talking about just any sort of surrender, we are talking about abandoning self and taking our worldly ambitions, our need for fame, and even the things we are good at and laying them at the foot of the cross of Jesus Christ. Because Jesus Christ alone is on the throne! He is already on the throne…whether we surrender or not. But when we surrender and He is exalted in our lives, then joy abounds. At this year's RightNow Conference we are going to talk about how to lead people to surrender to Christ in their small groups, in their work and in their families.
Featured Guests: Dave Ramsey, Jen Hatmaker, JD Greear, Bill McCartney, Alan Danielson, Afshin Ziafat, Eric Mason, Matt Carter, Bill Search, Amena Brown, and others
National Youth Worker's Convention
nywc.com
Date: Nov. 16-18, 2012
Cost: $199 and up
Location: Dallas, Texas
Description: NYWC is a moment for us to collectively gather to dream, wonder, and sit in awe in the presence of Christ. We'll remember what it's like to hear those words of Jesus that called us into amazement, to imagine a life that was different than the ordinary, and help teenagers do the same.
We're inviting you, and in turn, the teens in your group to follow the unpredictable, grace-filled way of Jesus. To hear God's call into a place of wonder and chase after Jesus with amazement and inconceivable passion. This fall, join thousands of your fellow youth workers at the National Youth Workers Convention.
Featured Guests: Abel Lopez, Andrew Root, Andrew Zirschky, Archie Honrado, Beth Slevcove, Brock Morgan, Carlos Cedeño, Chap Clark, Gungor, Propaganda, and others