7 Evangelicals Who Made an Impact in 2017
Johnnie Moore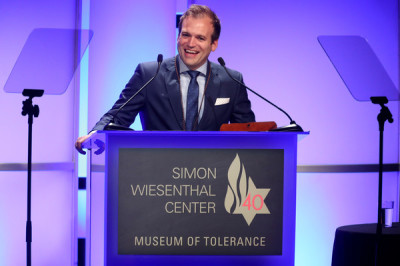 Much like White, Moore has played a vital role as an informal adviser to the Trump administration and has participated in several meetings with administration officials and the likes of Jared Kushner, Vice President Mike Pence and Trump.
Moore, who is a human rights activist and public relations executive, formerly served as the senior vice president of communications at Liberty University. He now heads The Kairos Company, which provides media relations for many of the evangelical pastors and authors who serve as advisers to the Trump administration.
Moore is considered to be the informal spokesperson for the group of evangelical advisers to the Trump administration.
Moore's Kairos Company also serves a number of other prominent evangelical leaders and organizations.
Throughout 2017, Moore met with world leaders and was included in a group of U.S. evangelical leaders who met with Egypt's President Abdel Fattah el-Sisi in November, a first between the Egyptian president and evangelical leaders from the U.S.
Moore, who often travels overseas, also met with and interviewed several persecuted Christians throughout the world whom he wrote about in his 2017 book, The Martyr's Oath: Living for the Jesus They're Willing to Die For.
Moore, who maintains great relationships across theological boundaries, was given the "Medal of Valor" award by the leading Jewish human rights organization, The Simon Wiesenthal Center, for his work of advocating for persecuted Christians in the Middle East.