7 Evangelicals Who Made an Impact in 2017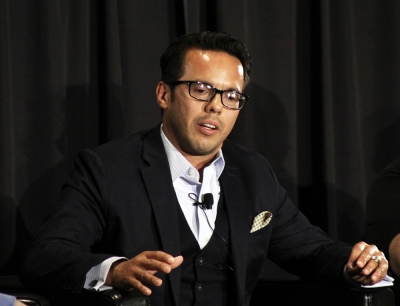 Samuel Rodriguez
Although Samuel Rodriguez was one of six faith leaders to speak at Trump's inauguration in January, the president of the National Hispanic Christian Leadership Conference was one of the leading conservative evangelical leaders who voiced his concerns with some of the administration's immigration policies.
As Rodriguez also served in an advisory capacity to the Trump administration, he voiced his displeasure after reports indicated in the early months of the presidency that Immigration and Customs Enforcement agents were targeting law-abiding undocumented immigrants for deportation.
Rodriguez told CP in March that he had been assured by the transition team that law-abiding undocumented immigrants and their families would not be separated due to immigration policies. He criticized a memo issued in February by former Secretary of Homeland Security John Kelly on border security and interior enforcement orders, saying it enabled ICE to "execute without really exercising due diligence on the president's promise."
Rodriguez also signed a statement opposing the Trump administration's proposed cuts to foreign aid that is used to help impoverished people across the world.
Rodriguez also directly expressed his concern with the White House after the Trump administration decided earlier this year to remove Obama's temporary protections for undocumented immigrants who were brought the U.S. illegally as children.
In June, Rodriguez voiced concerns about the administration eliminating protections for parents who entered the U.S. illegally but who have children who were born in the U.S. and are American citizens.
In July, Rodriguez called for the release of a California pastor and father of two American citizens who was arrested and threatened with deportation. Carias was released in September.
Despite voicing his concerns about immigration issues, Rodriguez wasn't afraid to denounce claims by the media and left-wing activists that Trump is a white supremacist.