7 Homeschool Kids to Remain in State Custody at Least 5 More Weeks; Father Says They're Victims of 'Christian Persecution'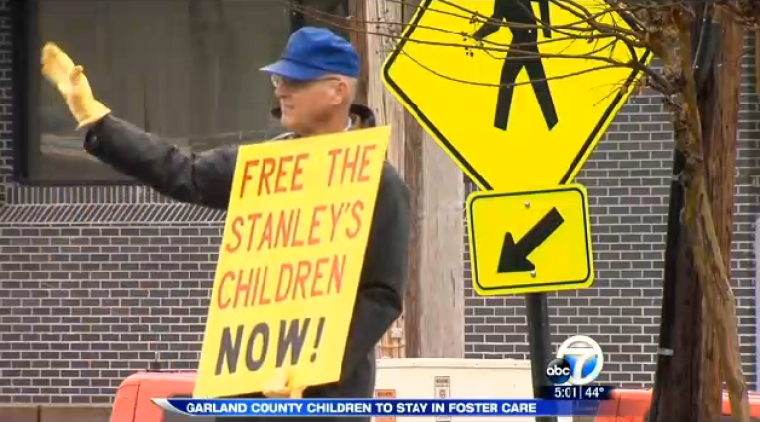 After his recent parental custody hearing was postponed for an additional six weeks, the devout Christian father of seven Arkansas homeschool students, who were removed from their home by state and local authorities last month, is claiming that his family is a victim of "Christian persecution."
Although Hal and Michelle Stanley were under the impression that their seven children would be returned home after a Feb. 12 court hearing, they were frustrated to learn that their hearing was postponed until March 23.
Even though the children have already been in state custody for over a month, 73-year-old Hal Stanley told The Christian Post that he was not given any reason for why their court date was pushed back.
"Obviously, they can do that and they just postponed it for six weeks and we have not been given a clear-cut reason for that," Stanley said. "This is just like the case has been from the beginning."
Stanley explained that on Jan. 12, the Garland County Sheriff's Department and agents from the Arkansas Department of Human Services came to his family's home and presented him with a search warrant for the substance called Miracle Mineral Supplement, or MMS, which he uses to purify the gardening water he uses to grow the family's food.
"They had a warrant to come and see if I had MMS and they ended up, five hours later, leaving with my seven children," Stanley alleges. "[The warrant] was just for MMS and nothing about child abuse or anything like that. It looks like they took the children and they are holding the children hostage while they build a case against me. We have just been totally dedicated Christians."
Before the children were removed from the property, they were evaluated by paramedics in a medical van outside the home. Stanley mentioned that although the DHS agent at the scene voiced that he felt the children didn't need to be removed from the parents, it came down to one sheriff's deputy who decided to take the children into custody.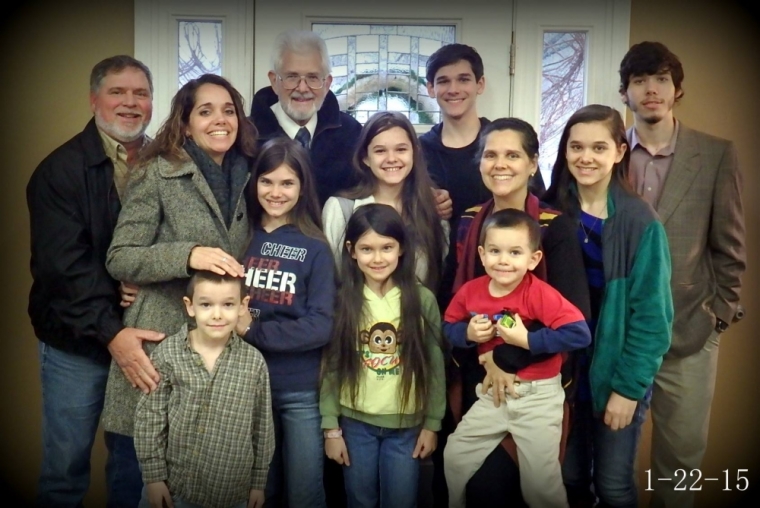 Although Stanley still can't figure out exactly why his kids have been taken from him and his wife, he told CP that his family is a fundamental Christian family and thinks the children's removal is related to the family's conservative-Christian lifestyle.
Stanley further explained that his children have never seen a doctor nor taken any medicine, as he provides his children home remedies when they're sick. He added that his children are products of homebirth, are homeschooled and eat homegrown food. Stanley, an ordained Southern Baptist minister, even leads his children in devotions twice a day and runs a home church, which is open to the community.
"I absolutely believe that it's Christian persecution, to be honest with you. I am not an extremist. The more I pray about this thing, that is the only thing that makes sense," Stanley asserted. "[The government] doesn't understand prayer. They don't understand the Bible. … It's like the government wants to be God. They have taken my children and my children are being brainwashed as I speak. They are not the same people they were a month ago."
Arkansas DHS Public Information Coordinator Kate Luck told KATV that there are a number of reasons why the children could have been removed from the household.
"It could mean that the home is unfit; it could mean that the environment is not a good environment that there's dirt everywhere, it could mean that. It could also mean the children cannot safely remain there. It may be that the parents have done something to make the environment unsafe," Luck said. "Ultimately, it is always our goal to reunite families, that's what the end goal is. We want to make sure the children are safe and they are going back to a safe environment, but at the end of the day we want families together."
Although the court awarded the Stanleys limited three-hour liberal visitation rights every week, the parents are censored in what they can discuss with their children and are not allowed to pray with them during visiting hours.
"All weekend, I tried to worship with them," he said. "Their aunt and uncle were up here from Indiana and we just wanted to see them. They would not let us go worship with them. It is tyranny to the top. It is Christian persecution."
When the Stanleys meet with their children, the meetings are supervised by officials who monitor everything they do and discuss. Stanley explained that one of their visits was cut short because of something he said.
"My right to train my children in the way they should go has been taken away. I can't teach them the Bible. I can't pray with them. I can't do the things that God demands," Stanley argued. "They came in one fell swoop and took Christianity out of the lives my children."
Although the children have been homeschooled all their lives, the state has temporarily placed them in the public school system.
"Now they are being taught the world standards. We have homeschooled them. Now, they are being forced into public school. My children are not properly dressed. They are not properly prepared," he added. "My children are being abused as we speak by the public school system. Everything we have built for 22 years has been taken away."
Stanley also disclosed that he thinks two of his older children, who have already gone on to college, could be behind the investigation because they always expressed interest in going to public school.
"We have a couple of our teenagers who decided they wanted to go to public school," Stanley contends. "I think they are behind some of this, but we are trying to get to the bottom of it ourselves."