7 Reasons the Pastor's Salary Can Be a Source of Tension
If you want a lively discussion, then the topic of the pastor's salary can usually meet that need. I have discussed this issue in the past on both my blog and my podcast. In both cases, the conversation was, well, interesting.
So why does this topic seem to evoke strong emotions in some pastors and church members? I have seen at least seven reasons it does so.
1. The pastor's salary is often public information. In some cases, the entire church sees the amount on a regular basis. In other cases, certain members have ongoing access to the information. The constant availability of the information can engender discussion.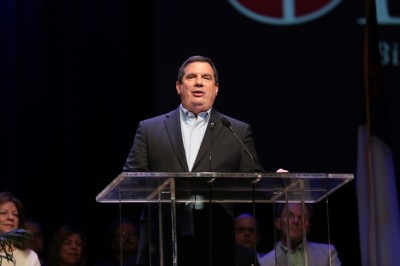 2. Some church members view a low salary as a necessary tool for the pastor's humility. No, I am not kidding. But I bet those people would not like the same humility for themselves.
3. There continues to be a misunderstanding of the pastor's "package." In the secular world, there is a clear distinction between salaries and benefits and expenses. But in many churches, benefits, such as retirement and health insurance, and expenses, such as automobile reimbursement, are lumped together. It thus makes the pastor's salary seem higher than it really is.
4. Critics of the pastor often use the salary as a lever to make life miserable for the pastor. Many of the critics understand that the topic is sensitive to the pastor. So they use that lever to inflict greater pain.
5. There is a misperception among some church members that the pastor is overpaid. That reality is a rare exception. Most pastors are by no means overpaid. Some church members will use one bad example to paint a broad stroke about all pastors.
6. Family members can be embarrassed by this issue. I told the story recently about living in a parsonage when I was a pastor. A deacon showed up at the house to tell me that our utility bill was too high, and that my wife needed to stop using the clothes dryer and put up a clothes line. We would later find out that our air conditioning unit was not functioning properly; it was the source of the energy drain.
7. There is a misperception that pastors work very little. Most pastors work extremely long workweeks. But if a church member really believes a pastor only works ten hours a week, the per hour wage can seem rather high.
Most pastors are not overpaid. Most pastors work long hours. Most pastors are certainly not in the ministry for the money. But the tension on the pastor's salary continues to exist in many congregations.
Dr. Thom Rainer is president and CEO of LifeWay Christian Resources of the Southern Baptist Convention.