7 Shocking Facts Americans Learned About Planned Parenthood in 2017
6. 911 call reveals mother's horror at discovering dead daughter from Planned Parenthood abortion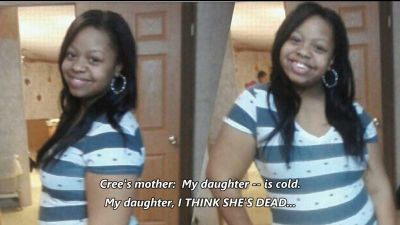 Operation Rescue, a pro-life organization that has been campaigning against Planned Parenthood, released part of a "chilling" 911 call a mother made last year upon discovering her daughter had died following an abortion at a clinic in Michigan.
The mother of Cree Erwin-Shepard, the 24-year-old woman who died following complications due to the abortion on June 30, 2016, can be heard sobbing in the 911 call, where she says: "My daughter is cold. My daughter, I think she's dead."
Erwin-Shepard fell violently ill after her abortion last year at a Planned Parenthood facility, and ended up in an emergency room in Michigan on July 2, 2016.
An ultrasound there reportedly showed clotting, and parts of the slaughtered baby in her uterus, which was perforated. The young woman was sent home on pain medication before her mother, whose first name wasn't provided, found her lifeless body two days later.