7 Trump Accomplishments That Evangelicals Like
3. Justice Department guidance on religious freedom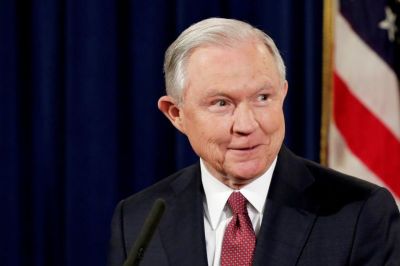 Just as Trump had called for in his May executive order, Attorney General Jeff Sessions in October issued a sweeping guidance on religious freedom to all federal agencies.
As there is much debate surrounding the intersection of religious freedom and LGBT rights, Sessions' order states that "The Free Exercise Clause protects not just the right to believe or the right to worship; it protects the right to perform or abstain from performing certain physical acts in accordance with one's beliefs."
The guidance also states that individuals and organizations don't lose their rights to religious liberty protections under federal law simply because of their employment status or their affiliation with any level government.
The guidance explains that agencies must not "second-guess the reasonableness of a religious belief," adding that religious freedom protections apply "to all sincerely held religious beliefs, whether or not central to, or mandated by, a particular religious organization or tradition."
Sessions' guidance went on to add that religious freedom protections are not lost in situations in which religious exemptions could deprive a third party of a particular "benefit."
"Under the Obama administration, agencies lost the understanding that religious freedoms extend to the public square, not just one's place of worship. As a result, our own government began threatening hardworking, patriotic Americans with crushing fines for simply seeking to live their lives according to their faith," Family Research Council President Tony Perkins said in a statement. "President Trump and the Department of Justice are putting federal government agencies on notice: you will not only respect the freedom of every American to believe but live according to those beliefs. This is a freedom that has been a fundamental part of our society since the beginning of our nation."