7 Trump Accomplishments That Evangelicals Like
6. Reversing Obama order on federal contractors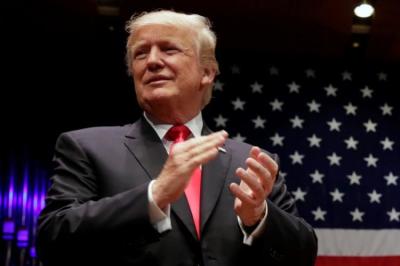 In March, Trump revoked an Obama executive order that prevented federal contracts from being awarded to businesses, faith-based companies and nonprofits that have hiring practices that critics say discriminate on the basis of sexual orientation and gender identity.
Trump's decision to sign the order came after social conservative leaders expressed disappointment when Trump chose earlier on in his presidency to renew the order mandating that federal government contractors have LGBT anti-discrimination policies.
"It is a heartening demonstration of the president's commitment to fulfill his campaign promise to protect religious liberty," Abraham Hamilton III, a policy analyst at the American Family Association, told The Christian Post.
"American citizens should not be forced to abandon their faith in order to contract with the federal government. We hope this is an early indication that religious freedom protection will be a defining feature of President Trump's legacy."