7 Ways to Save Your Marriage If Your Spouse Wants Out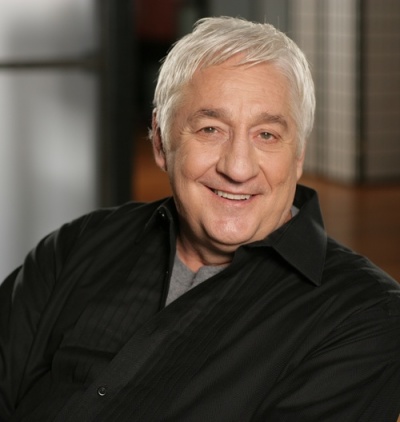 It's a helpless, frustrating feeling that consumes your mind. Ravages your heart. Steals your sleep. You desperately want to save your marriage, but you don't know how.
Or even if it's possible.
Especially when your spouse says repeatedly that it's over. He gets furious when you try to talk about it. Sometimes he yells it, other times he displays no emotion, but the message is always the same, "You're making it worse and driving me to leave faster when you try to do anything to save our marriage."
The person that you love, who once so deeply loved you, now treats you as if you are the enemy. You long for any sign of affection; a hug, a smile, even a kind word. You pray that it will be once again what it once was. You ache in a way you cannot explain, a pain that never subsides during the day and that wakes you at night.
If you can fall asleep at all.
You want to save your marriage. You constantly worry, "What can I do? Can I say the right thing or find some miracle that will save my marriage? I know I was told to stop trying, but I don't want to give up…"
What makes it worse is that the departing spouse is right when she says that your trying to save the marriage pushes her away. It usually does. She will get more aggravated with you, become meaner in what she says, and find a faster way out if you keep trying.
Does that mean there is no hope? Should you give up and accept that it's over?
No.
"Well,"you might be thinking, "if there is hope and I shouldn't accept it's over, are there magic words, some amazing thing that I can do that will suddenly and miraculously change my mates'mind?"
No.
Did I just contradict myself?
Allow me to explain.
What Won't Work
1. Giving Up
You can give up. Some of your friends, maybe even your counselor, may tell you that's exactly what you should do. Though I spend my life helping people salvage what others consider unsalvageable marriages, even I agree that there is a time to accept the inevitable and start moving on with your life. If your spouse leaves you and moves on, there can definitely come a time to accept that your marriage is over and find the path to a different life and a new relationship.
However, in my experience working with couples, giving up usually occurs far too early. There is a definite consequence when you accept that it's over and emotionally, mentally, and physically disconnect from your spouse. That won't bring him or her back to you.
2. Clinging and Begging
You can push harder, demand, cling, beg, and do all sorts of things to pressure your spouse to stay. Most people tend to do that because they love so deeply and desperately want to save their marriages.
Unfortunately, it doesn't work.
In actuality, it drives the other person from you even faster. Think of it this way, attraction draws people together, repulsion drives them apart. No one is attractive when he or she falls apart emotionally, cries, whines, or begs. While human compassion generally drives us toward helping a person in pain, it also drives us away from a person whose pain is caused by us when we have no intention of stopping the action causing the pain.
Though the emotions you feel that lead you to these actions are powerful, they are ineffective in helping you save your marriage.
3. Allowing Yourself to Be Manipulated
You can give in to all your spouse's demands and let him or her determine the path you follow. I see it regularly with spouses who refuse to seek help or who yields to every demand because the departing spouse becomes angrier or threatens to take the children or bring about financial penalties. Somehow the mate longing to save the marriage buys into the idea that if they just go along with everything, the departing spouse will come to his or her senses and renew the marriage.
It doesn't work.
The manipulation through anger or threats serves the purpose of freezing you into inaction so that the departing spouse can do things to leave with the least amount of difficulty.
What Will Work
1. Hang in There a Little Longer
My experience over twenty years with thousands of couples tells me that most people who give up do it too soon. I don't blame them for reaching a point of pain where they simply don't want to go any further. Yet, I've witnessed the success of those who hung on a little longer…but that success came only if they did the right things. In other words, staying just to stay may have a positive effect, but staying and doing the right things has a far greater chance of saving your marriage.
Joe Beam is the founder and chair of Beam Research Institute (formerly LovePath International) based in Franklin, Tennessee, just south of Nashville, and the chairman of MarriageHelper.com. He is an internationally known and respected authority on love, marriage and sex. If your marriage needs help,
click here
to request more information, call us toll free at 866-903-0990 or email us at info@JoeBeam.com.