7-Year Old Indian Christian Boy Brutally Tortured - Toes Broken, Neck Cut - for His Family's Faith in Jesus Christ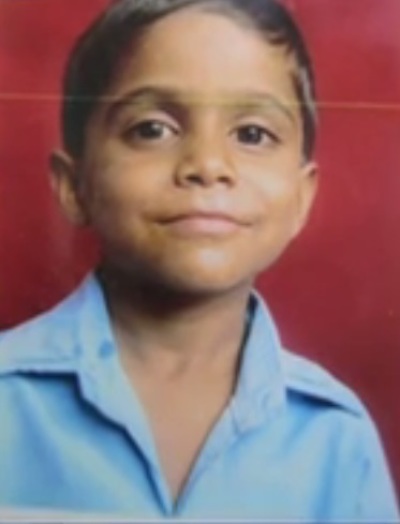 A Christian missions organization believes that a seven-year-old Indian Christian boy who was drowned and tortured last month was killed because of his religion.
"It's unthinkable that this would happen to a little child like this," K.P. Yohannan, founder and international director of Gospel for Asia, said in a press release. "Persecution against Christians is an ongoing matter that we see happening every week. In fact, it's increased by 400 percent in the last several years, but the killing of a little child like this is unheard of. Our people are already there to comfort and meet the needs of the family."
Anmol, whose last name has not been released, was reported missing on Nov. 18, after he did not return home after playing with his friends. His body was found in a pond and recovered by authorities later that night.
"It was very clear he was brutally murdered," reported field correspondent, Jayana. "[The murderer] had tortured the child in such an inhuman way."
According to Gospel for Asia, "Anmol's neck was cut, toes were broken and hands were slashed and burned. His face was burned, as well, while hot fragments of coal or firewood were placed on Anmol's stomach, burning his abdomen. His mouth was also found tied."
A funeral for Anmol was held on Nov. 19 where 200 Indian Christians from the area gathered to mourn the boy.
"The wail of the people and the parents was truly heartbreaking to see," Jayana said. "It was truly a painful and intolerable incident."
According to Gospel for Asia, the murdered boy's family has been targeted for its faith since his father became a Christian in 2003 - a conversion that subsequently led 45 others to accept Christianity.
Gospel for Asia was unable to provide further details of the case to CP by press time.