9 North Alabama United Methodist Church Closings Announced Just Weeks After Data Pointing to Shrinking Christian US Population Was Released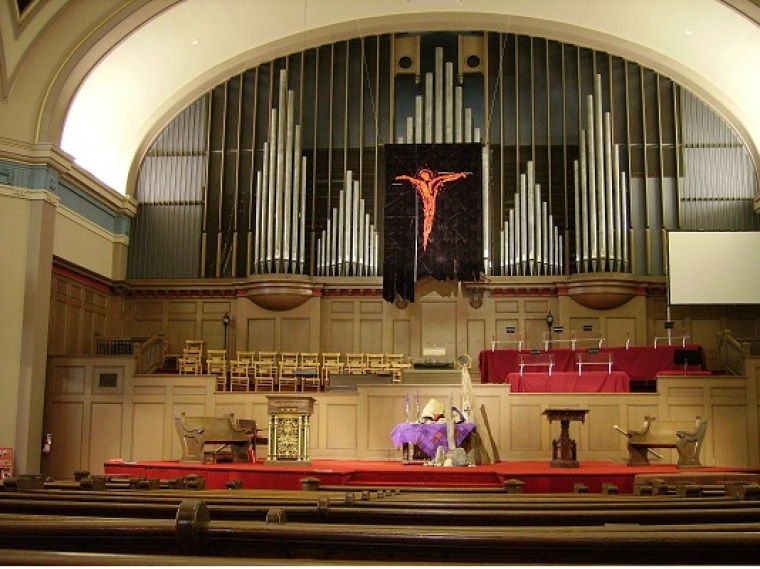 The United Methodist Church in North Alabama announced the closing of nine churches on Monday just weeks after a Pew report found that the number of Americans identifying as Christian in the U.S. has decreased since 2007.
One of these locations, however, Lakeview Highland United Methodist Church in Muscle Shoals, could stay open if it's successfully taken over by a Hispanic congregation that moved into the church building last fall. Lakeview, now goes by the name Iglesia de la Puebla and is led by pastor Ruben DeLeon.
"It was an answer to prayer for them and it was an answer to prayer for us," Rev. Kelly Clem, the superintendent of the Northwest District of the UMC, told Al.com of the change. "They've renovated the building. They're leasing it for $1. They just got to work on the roof and painted the building. It looks great."
DeLeon, a Baptist minister, hopes to become a Methodist and is studying their doctrine, according to Clem.
The eight other UMC churches that are closing include: Crosses Chapel in Cullman; Riser's Chapel in Alpine; St. John's in Huffman; Glenn Hills in Bessemer; Morningstar in Bessemer, Chapel Hill; New Chapel in Bankston and Providence in Morrie, St. Johns. All of these locations plan to officially close their doors on June 27, 2016.
UMC church membership in North Alabama has dropped to 133,695 at the beginning of this year, down from 134,006 at the start of 2014.
The closing of the North Alabama UMC locations comes just a few weeks after a Pew study revealed that the number of Americans identifying as Christians has decreased from 78 percent in 2007 to 70 percent in 2014.
Catholics and Mainline Protestants saw the biggest drop with Catholics falling to 20.8 percent in 2014 from 23.9 percent in 2007 and Mainline Protestants falling from 18.1 percent in 2014 from 14.7 percent in 2007.
The data also showed growth in the category of people without a religious affiliation which grew from 16.1 percent in 2007 to 22.8 percent in 2014.