'A.D. The Bible Continues' Episode 6 Review: Saul Arrives but With Little Significance or Influence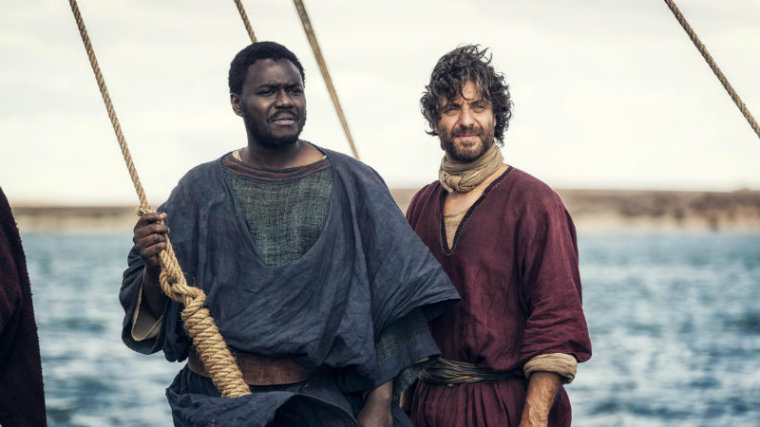 Sunday night's episode of "A.D. The Bible Continues" introduced the character of Saul, who brought about renewed persecution of Peter, John, and the earliest members of the church. The episode featured a great deal of drama as Saul stepped into his role as lead persecutor and Caiaphas faced a potential overthrow of his role as high priest.
When Saul first arrived on the scene, he merely spoke against Peter's faith in the resurrected Messiah, but no one seemed to take him seriously. It was hard to imagine that all Saul did initially was preach, given that he was known for persecuting the first Christians, and according to the book of Acts, Saul was known for his urge to kill the believers, not merely destroy their reputations or take away their followers. Indeed, the actor's performance was not credible in this sense, especially as he squared off against Peter.
This viewer expected a great deal more violence and emotion to be brought, given Saul's reputation. He proved to be almost comical in the way he handled himself and muttered threats that led nowhere. Saul seemed as normal as any other character, rather than the one who led persecution against Peter and his followers. It will be interesting to see exactly how Saul's transformation into the apostle Paul takes place, and when it will, given the slowness of the storyline.
In fact, the main threat took place in the last 5 minutes of the episode, which left a lot more to be desired. I would've rather seen more action from Saul after he received permission from Caiaphas to go after Peter and the disciples rather than mere talk and unfulfilled threats. That seemed like a waste of time, especially given that there are only four episodes left.
And the persecution will continue by the Roman government and Jewish leaders, who came to blows this week as a coup to overthrow Caiaphas was thwarted by Pilate. But next week Pilate will be in the hot seat for his mishandling of the situation with Peter and his followers. Continuous threats are being brought in every week, with very little results or direct interaction between the warring factions. There seemed to be only two episodes in which clashes led to violence or physical interactions — the rest have been just talk or speculation on how to stop Peter's leadership.
It almost seems unbelievable — too easy — to believe that there were not more direct threats posed to the disciples and followers. Perhaps that will change as the series continues toward its finale in just four episodes.
"A.D. The Bible Continues" airs Sunday nights on NBC.