A Lunar Eclipse and Same-Sex Marriage
When the US Supreme Court on October 6th said it wouldn't take up any of the marriage cases on appeal, I expected that the legalization of same-sex marriage would arrive in North Carolina within days. It did.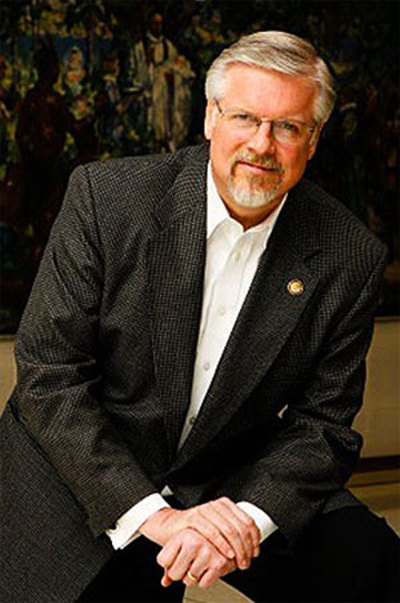 October 10th marks the infamous day for the Tar Heel state. Judge Max O. Cogburn in Asheville declared in accord with a 4th Circuit Court ruling that North Carolina's marriage amendment was unconstitutional. The decision was not only egregious, but an act of judicial supremacy. I readily admit I was heart-broken, but it wasn't as though I was altogether unprepared.
The Lord had spoken to my heart two days before Cogburn ever slammed down his gavel. With the Supreme Court's inaction and what it would mean heavily on my mind, I awakened about 4:00 a.m. on Wednesday, October 8th, and couldn't go back to sleep. Restless, I got up and piddled about the house and made myself an early breakfast. I noticed the local television news was reporting a lunar eclipse was taking place. I thought to myself, "I want to see that." So, in my pajamas and housecoat, I made my way outside to see this glorious display in the heavens. I must say the sight of it was other-worldly, awesome, and even breathtaking.
Then, while watching the earth's shadow fall across the moon's surface, I heard the sweetness of God's voice. "See Mark," the Lord said, "the light may be eclipsed for a time, but be assured the light of God always returns to shine."
To all of my friends and colleagues in North Carolina and other states negatively impacted by the US Supreme Court's indecision – a choice that opened the door for gay marriage in 11 more states. Let me say that if you've been like me, confused, depressed, and sometimes even angry at the recent turning of events, then take a lesson from the lunar eclipse: "The light may be eclipsed for a time, but be assured the light of God always returns to shine."
The Scriptures tell us, "He hath made everything beautiful in his time; also he hath set the world in their heart, so that no man can find out the work that God maketh from the beginning to the end" (Ecclesiastes 3:11).
What has happened is a terrible tragedy – an evil – an injustice in our day. But God makes all things beautiful in its appropriate time, meaning even death, war, killing, the escalation of wickedness, and yes, even the atrocity of legalizing same-sex marriage. God turns it. He makes it all work beautifully to accomplish His purposes in the end. We may not understand it. Nevertheless, He remains lovingly sovereign over it. We can trust Him in all things.
The light may indeed be eclipsed for a while, but the brightness of God's light will always return to shine.