ABC's 'People Icons' Features Christian Couple MLB Player Ben Zobrist and Wife Julianna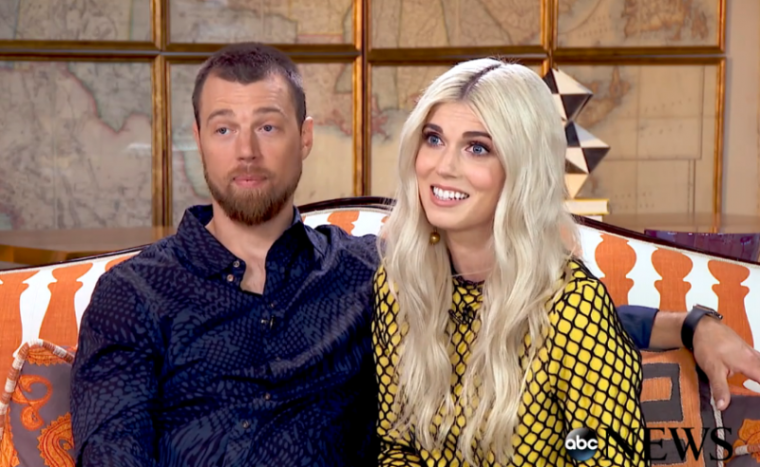 Major League Baseball player Ben Zobrist and his wife, Julianna, are among the A-List celebrities being featured this month on ABC's "Celebrity Love Stories."
Inspired by the celebrity romances that have been showcased on People magazine's covers, ABC and People have teamed up to bring the hour-long limited prime-time series, "People Icons: Celebrity Love Stories," to the small screen. The show is hosted by "Good Morning America" co-anchor Lara Spencer.
During the first episode which aired on Monday, Ben and Julianna shared their inspirational love story and even showed video footage from their 2006 wedding. The couple also described how they manage their careers and three children, and revealed their "six-day rule," which means neither of the two can be apart from each other for more than six days to ensure their marriage stays strong.
The episode celebrates Ben's accomplishments as a second baseman and outfielder for the Chicago Cubs and also introduced audiences to Juliana's Christian music with a network debut of her song "Alive."
The series premiere titled "Celebrity Love Stories" retells the most fascinating and talked-about celebrity love stories of this generation, says ABC,  and takes a closer look at those who've had ups and down but managed to stay together, despite all odds.
Among the celebrities featured in the special are Tom Hanks and Rita Wilson, who've been married nearly 30 years; Prince William and Kate Middleton, who've been together for 15 years, and Gloria and Emilio Estefan who've known each other since the '70s.
The "People Icons" series will continue on March 14 with episode 2 "Heroes & Survivors" that will showcase inspiring real-life survival and hero stories. Episode 3 "Gone Too Soon" will air March 21, and highlight the legacies of some of America's most-beloved performers, actors and comedians.
The series will end on March 28. For more information, click here.