Women Are Dying From Abortion but You Never Hear About It, Says OB-GYN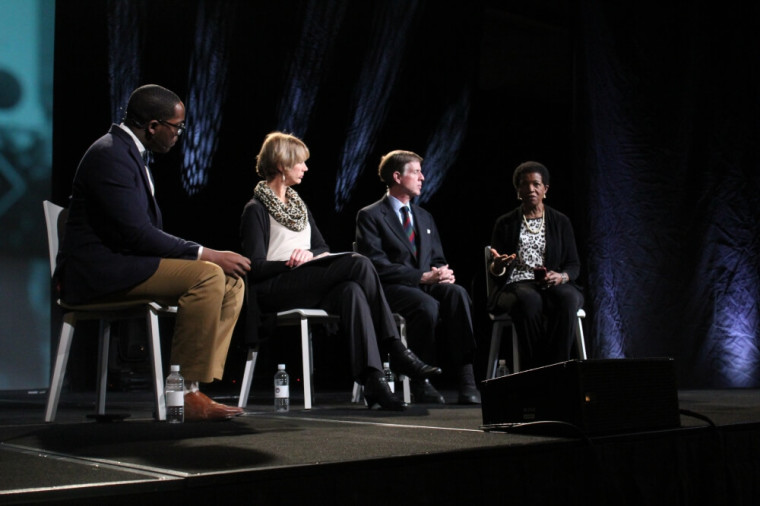 Bush stated that what most people don't understand about a medical abortion, which is where a woman takes a pill to separate her baby from the lining of the uterus and then takes another pill hours later to cause her to have contractions, is that it can sometimes cause the woman to bleed for hours or days. Additionally, it can cause the woman to suffer through hours of physical and psychological suffering.
"We don't hear that sometimes it doesn't complete and so the woman still has to go back and get the surgical abortion. What's bad about that is that many times, the person that started the chemical abortion, the medical abortion, is not [usually] the same one she will see again and the [continuous] care will not be there," Bush said. "Medical abortions are not as safe as they are put up to be, and I know that there are women who have actually died from infections and complications… but that information doesn't get out to the public."
When it comes to getting a surgical abortion at a clinic, women are not guaranteed that the person performing the procedure is actually an OB-GYN or somebody who is capable of dealing with complications should they arise, Bush explained.
She added that, in some cases, the person who performs the abortion might be just a family practitioner, a mid-level practitioner, and said that some states have made it legal for nurse practitioners to perform an abortion.
"My question is, have they made arrangements for someone who is capable of handling this complication to take care of things. Do they have legal arrangements at the hospital to receive them?" Bush asked. "Often what happens is the patient is left to get to the emergency room by themselves and many of them are too ashamed to say that they were having an abortion. So, the emergency physician is often taking care of the patient blindly."
Paige Cunningham, executive director of The Center for Bioethics & Human Dignity and affiliate professor at Trinity Law School, added to the discussion that in one of the undercover Planned Parenthood videos, an official admits that the ability to extract an intact baby depends on the mother's cooperation, especially once "you've pretty much maxed out ... their [pain] tolerance."
"[Abortion providers legally] can't alter the timing, the method or the procedure for the purposes of getting a better subject. If you see these videos, it seems to be clear that, in some cases, they suggest manipulating the fetus in order to get a better retrieval," Cunningham said. "In one of the videos, the doctor says that we basically 'max out' the patient's tolerance for pain, not to help her have a better abortion but to have a better sample, a more intact sample."
With all the complications that can happen during abortion procedures, Bush wondered if young women and girls truly understand the risks of getting an abortion before they sign the consent form.
"Anytime you have a surgical procedure, you give consent for the procedure. In the consent form, you list the benefits and the potentially risks," Bush said. "They know the benefits, 'I'll get out of the fix that I am in.' But do they really understand what they are consenting to?"
"You need to understand that there is a possibility of excessive bleeding or injuries and death," Bush continued. "That means your death. So, I am not confident that when consent is given in an abortion clinic that they are given all of that."
On Friday, thousands will participate in the March for Life on the National Mall in Washington D.C., which this year features the theme "pro-life and pro-woman go hand in hand."
"Women have definitely been victimized," Bush stated. "We all know what happens to the baby but what happens to the mother, not just during the procedure but after the procedure, are things you have to consider."
Contact: <ahref="mailto:samuel.smith@christianpost.com">samuel.smith@christianpost.com,
@IamSamSmith
(Twitter)