4 Anti-Abortion Priorities for the New Congress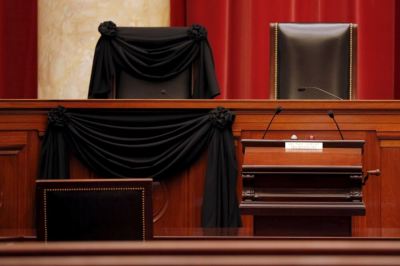 Appoint a Pro-life Justice to the United States Supreme Court
The surprise death of Justice Antonin Scalia, a conservative pro-life stalwart, in February of last year gave the abortion rights advocates hopes to reshape the future of the Court and further seal the 1973 landmark abortion decision Roe v. Wade.
Senate Republicans, however, took a gambit of stalling President Obama's nominee, D.C. Appeals Court Judge Merrick Garland, until after the election of a new president.
With a Republican president now elected, Garland's nomination is considered dead in the water. On the campaign trail Trump repeatedly promised to nominate someone similar to Scalia and produced a list of possible choices to fill the vacancy. 
But incoming Senate minority leader Chuck Schumer has promised a fight, and told MSNBC's Rachel Maddow in a Tuesday interview that it would be "hard for me to imagine a nominee that Donald Trump would choose that would get Republican support that we could support," and that he would "absolutely" try to keep the seat open.