Abortion rate hits historic low, but over 630,000 babies still aborted in US every year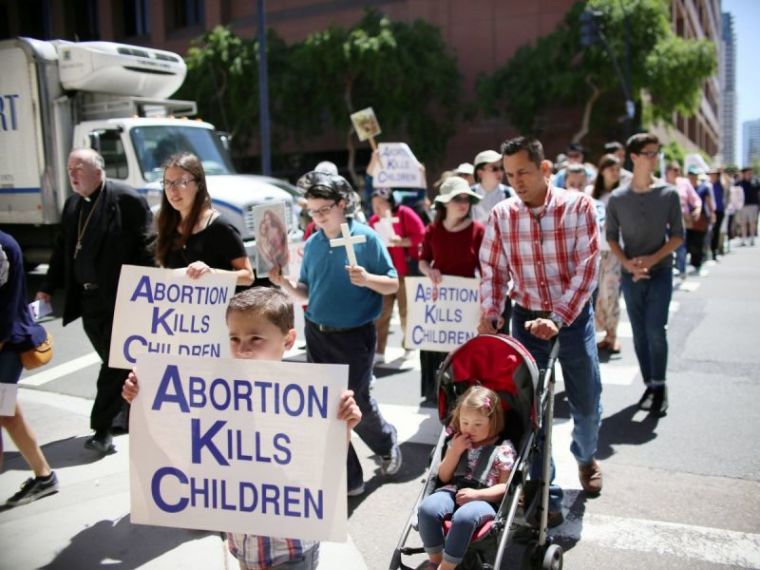 The Centers for Disease Control and Prevention has found that the number of abortions in the U.S. has hit a historic low, according to a report released on Wednesday. 
"Among the 49 areas that reported data every year during 2006–2015, decreases in the total number, rate, and ratio of reported abortions resulted in historic lows for the period of analysis for all three measures of abortion," the report said.
The CDC report found that 638,169 abortions were reported from 49 states for 2015, which comes out to 11.8 abortions per 1,000 women aged 15–44 years, "and the abortion ratio was 188 abortions per 1,000 live births." In total, the abortion rate decreased 2 percentage points from 2014, and as much as 24 percent from 2006.
The statistics showed that women in their 20s had the highest abortion rates, namely 31.1 percent for those aged 20-24, and 27.6 percent for those in the 25-29 age group.
A major drop was also reported when it comes to teenage abortions. Those aged 15-19 accounted for 9.8 percent of all reported abortions in 2015, which is a decrease of 41 percent from 2006.
The CDC did not comment on the decline, though both pro-life and pro-choice groups are taking credit.
Carol Tobias, president of the National Right to Life Committee, told Reuters: "That is due, in a significant way, to pro-life legislation that seeks to provide life-affirming solutions to abortion, combined with pro-life efforts that educate Americans about the effects of abortion and the humanity of the unborn child."
Rachel Jones, research scientist at the Guttmacher Institute, which supports abortion, argued that the increased use of contraceptives can be credited.
"Affordable access to the full range of contraception and family planning options is critical for people deciding if and when they'd like to become parents, develop their careers, plan for their futures and manage their health," Jones said.
The CDC's statistics showed that the abortion rate among non-Hispanic white women and non-Hispanic black women was the highest in the country in 2015, at 36.9 and 36.0 percent respectively.
Looking at marriage status, only 14.3 percent of all women who underwent an abortion were married, compared to 85.7 percent who were unmarried.
In the Discussion section of the report, the CDC noted that the big maternal age differences played an important factor in the observed abortion trends.
"Because of the high rate and proportion of abortions that occurred among women in their 20s, women in this age group have contributed substantially to overall changes. Conversely, during 2006–2015, women aged ≥40 years had consistently low abortion rates and accounted for a limited percentage of abortions (≤3.7 percent); therefore, they have had a much smaller contribution to overall abortion trends," the government report explained.
"Nonetheless, among women aged ≥40 years, the abortion ratio continues to be higher than among women in their mid to late 20s and 30s," it added.
"Because of the limited proportion of abortions that are performed later in gestation among women aged ≥40 years, which might be completed for maternal medical indications or fetal anomalies, the continuing high abortion ratio among these older women suggests that unintended pregnancy is a problem that women encounter throughout their reproductive years."