Actor Corbin Bernsen: Christian Films Need to Be Honest, Not 'Sugarcoated'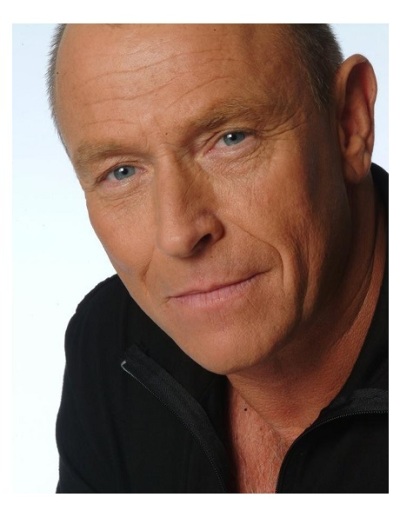 Actor Corbin Bernsen is the star in the inspirational family film "My Daddy Is in Heaven" that's based on a true story about a Texas farm girl's tumultuous journey back to faith after suffering the unexpected and tragic death of her husband. 
Bernsen says it's important that faith-based films not sugarcoat stories about tragedy but realistically portray the circumstances and challenges people face. 
In the film, "Becca Adams has an ideal young family. With their lives ahead of them, Becca's husband dies in a tragic accident. Now Becca must reconcile why bad things happen to good people and find the strength to resist her demons and rediscover her faith,"  reads a synopsis of the movie that was released earlier this month. 
Along with Corbin Bernsen ("Major League," "God's Club"), the faith-based movie features Jenn Gotzon Chandler ("God's Country," "God's Not Dead 2"), Lorenzo Lamas ("What Would Jesus Do: The Journey Continues"), and T.C. Stallings ("War Room," "Courageous").
The following is an edited transcript of The Christian Post's interview with Bernsen, who plays Becca's father in the film. The former "L.A. Law" star speaks honestly about why he believes Christians and faith-based content should keep it real in an effort to make the biggest impact for God.
CP: Tell us why you wanted to be a part of telling this true story in "My Daddy is in Heaven"?
Bernsen: I love exploring various aspects of our human nature and specifically how our relationship to God affects that. This is a story about our "capability for resilience" which is enhanced by a relationship with God in what we know as "faith, faith in God and His plan for our journey."
CP: In the film it was refreshing to see a real portrayal of what grief can do to someone. Christians are not always sure how to grieve without feeling faithless. Can you talk about the importance of allowing yourself to grieve and heal?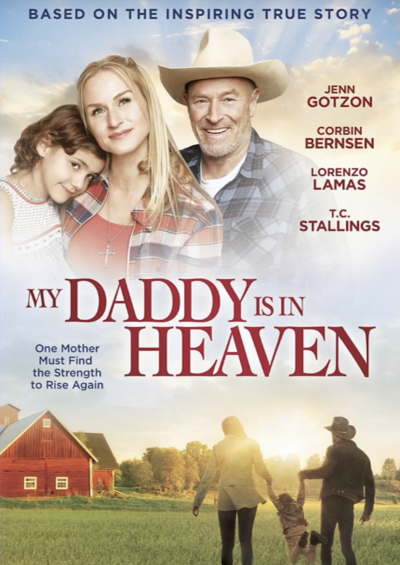 Bernsen: Most important here is that we are able to portray real grief, real loss, un-sanitized, fearless of being able to fit it perfectly onto the "faith shelf" at the DVD store.
I think it is extremely important that we grieve to the depths of the darkness that it takes to hit bedrock, and then, with our faith, work our way back to the light, His light. I wrote a film recently (you'll see soon!) called "Life With Dog." In it, my character assumes just because it's daytime it doesn't mean the stars aren't out there. They are, but the current sunlight masks them.
In reverse, just because we are in the depths of our despair, the darkest moments of our life, it doesn't mean that His light isn't there for us. It is. But it takes "faith" to recognize this.
The only way I know how to fully get this message across is to show it real, not clean it up so it "tastes nice." This is a difficult thing in faith-based films because there is the assumption the audience wants everything sugarcoated. And some do, but to change hearts and minds of those looking at faith from the outside, we need to show how it is real in real-life portrayals.
My goal is to be upfront and truthful about my journey of faith. Not that anyone should care, follow my advice, or "do like me." But I am, like so many, burdened with doubt, and an imagination that taunts itself. I most likely will offend. I will most likely have people shout out, "He's a phony, he's not Christian." And I've come to accept that. I am, after all, just an ordinary guy who's been invited to explore, to know God. And though I may stumble from time to time, my journey is true. And my greatest hope, like this here, is to be clear and truthful so the steps I take, the path I walk feels real, and maybe, just maybe inspires others to try it for themselves.
CP: The question, "Why does God allow bad things to happen?" is often brought up in times of tragedy. In the film, your family is faced with tragedy. As a man of faith, who I'm sure is no stranger to rough times, how would you answer that?
Bernsen: That's one of the "deal breakers" as I like to call it. "How can God let bad things happen?" When I first started my journey of faith I was told there are two concepts that stop people from wanting to believe in God; the one I just mentioned and the resurrection (another topic altogether).
But the answer to the first, as I came to understand it and personalize it, was that God has infinite ways to bring us closer to Him. Often the guy who learns he has a terminal disease suddenly says, "God help me!" Or the person who something bad happens to, they yell out at God. In both cases, they have begun a conversation. For me, God has always been eternal hope — that no matter how dark my day, how desperate my situation, God is there, waiting patiently for me to get to the place I need to be to reach out to Him for hope and light. And there He is.
CP: Like Becca, everyone is confronted with the choice to blame God for something. How have you dealt with that temptation?
Bernsen: I've never blamed God for anything. That would be like blaming nature for the volcano. God is Creator of all things. He isn't the bigger picture, He is the picture, the whole thing.
How can I blame my Creator just because one part of my routine is off balance, out of whack? More often than not it's "human error" that creates our "bad situations." Greed, lust, indulgence, arrogance, gluttony. We do that, not God.
CP: Your character was so loving and patient as his daughter wandered off for a time. You are a father yourself. If you could offer advice to parents who are praying for their children to come to know God or return to Him, what would you say?
Bernsen: I'm pretty honest with my four boys. I simply tell them the truth. My truth. As a kid growing up in the '60s, let's just say, "I lived the '60s." But I also learned the pitfalls of all that, therefore I share it with them. It's the best I can do. I can't hand-walk my kids through life, but I can give them wisdom and facts. They don't really have an appetite for faith right now. Like so many, they've been turned off by either the duplicity of some who call themselves "people of God," or the narrow-mindedness or the absolute hypocrisy so often seen. And in some cases the oversimplification of deeper meaning and purpose.
I tell them, however, "that's OK. Love thy neighbor as thyself, be generous, be honest and honorable," and I have no problem. Then I just do "my thing." Follow the path God has laid out for me. And they watch. They learn. They see it works for me, then maybe, maybe they'll say, "Hey, it can't be that bad!" Honesty and love above all else.
CP: Do you have advice for parents in raising their family in the ways of God?
Bernsen: Be truthful and give some rope and latitude, and trust that God is in charge. He knows when enough is enough and doesn't give us more than we can handle. As my mom used to say, "Let go, let live, in Jesus' name, Amen."
CP: Heaven is the eternal hope all Christians hold onto. Why would you say that is a great consolation?
Bernsen: It's a bigger question we can discuss in another forum and it begins with how one views Heaven. And I don't mean biblically or metaphorically, but rather, what does going to Heaven mean to me, personally.
For me, Heaven isn't where I'll see Mom and Dad again, or my grandparents or Cookie, my dog from when I was 10. Heaven is God's eternal Kingdom from where I came and to which I'll return. Well before I called myself "Christian," I always had a sense of this — my Creation and my eventual extermination, and often it frightened me. Often! But as I came to know God, know His infinite Kingdom, the breadth of His capacity for love, to be back in His embrace became far less frightening, and quite the extraordinary adventure for a hard-thinking, creative type like me.
The film is based on the award-winning children's book, My Daddy Is in Heaven With Jesus, written by author Rebecca Crownover, who tells her true story. Crownover penned the book after her husband died in a tragic ATV accident and hoped to help children through their own tragedy of losing a parent.
"My Daddy Is in Heaven" the film is now available at Walmart, Amazon, on iTunes, Google Play, VUDU and On Demand via local cable providers.