Adele Shares Stage With Grammy-Nominated Christian Singer Jamie Grace at LA Concert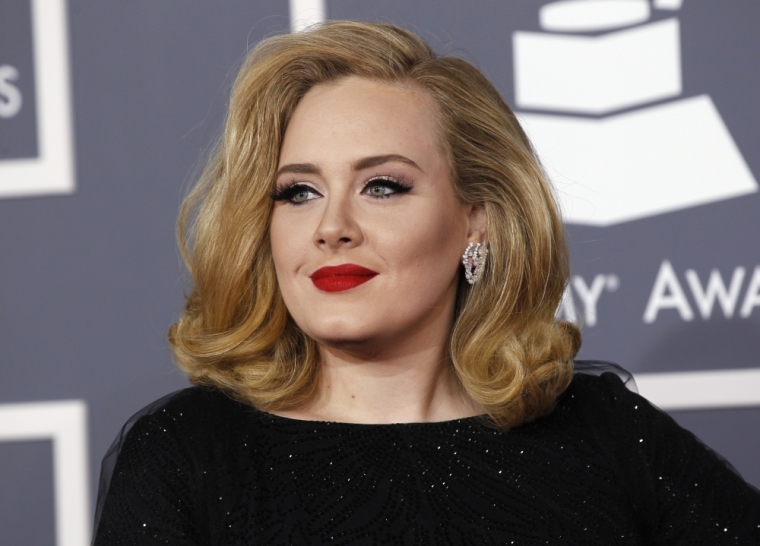 Grammy-nominated Christian contemporary singer Jamie Grace attended Adele's concert at the Staples Center in Los Angeles Tuesday night and was called up on stage to sing. The "Hello" singer was so impressed she asked Grace to keep singing and now the clip has gone viral.
The footage of Grace on stage with the mainstream star was posted by the Georgia native who couldn't believe she was singing in front of Adele. Grace was sitting close to the front of the stage with a friend and happened to get picked to join the Grammy award winner center stage.
"Sing some more. Sing anything you want," Adele said as soon as she heard Grace's voice. Grace sang Adele's "Remedy" and then Elvis Presley's "Can't Help Falling in Love." She fumbled the lyrics to "Remedy" in front of the sold-out crowd, but Adele fed her the words and encouraged her to sing "anything" else she wanted.
Following the performance Adele was so impressed with the Gotee Records recording artist that she asked her to keep in touch via Twitter. Grace immediately took to social media to share her excitement.
"I just sang on stage with Adele. I CANNOT Y'all. She said she loved my voice. How?" Grace posted to social media.
She woke up the next morning and wrote, "Last night I sang on stage with Adele. Woke up giggling."
Grace revealed on her Facebook page that the songs she chose were two of her parents' favorite songs. Her parents were unable to travel to the concert because Grace's mom was ill.
"It was like, I got to share a moment with them even though they weren't there," the 24-year-old continued.
The video of Grace singing for Adele has now reached over one million views, watch below:
After seeing footage of the performance, Grace was featured on Inside Edition where she was interviewed about her experience.
Her Christian music peer, award winning singer Mandisa, also celebrated Grace's video with the soulful pop artist.
"Aghhhhh!!! I'm freaking out! Jamie-Grace just had this incredible moment on stage with Adele the other night! So amazing!!!" Madisa shared.
But some of Grace's fans were split on how they felt about the performance. Some shared in her enthusiasm while others questioned her for associating herself with a secular artist.
"Am confused on this one ... i love grace so much ... seeing her with Adele on stage don't make me proud ... Adele sings worldly music ... it's looks like two worlds on stage," a Facebook user commented on the video.
Another defended Grace and wrote: "Coming from a person that listens to only christian music, I think this is awesome. She is showing the world Jesus. People will find out who she is, that she has music out there, and they will listen to it. God is trying to show her something. That she shouldn't give up on her career. Keep going, Jamie Grace, we love you and your music!"