First Mother's Day post-Roe, adoption group honors birth moms and their sacrifice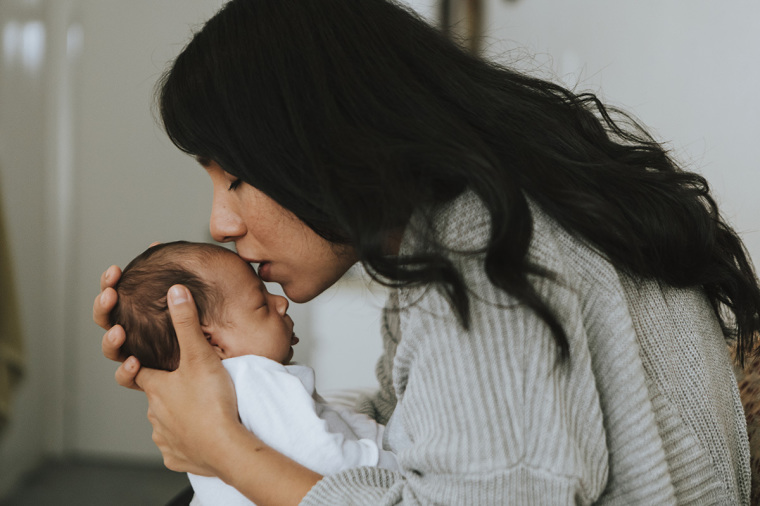 An adoption ministry is celebrating mothers who selflessly chose to place their children in the care of another as the nation prepares to mark the anniversary of the U.S. Supreme Court overturning Roe v. Wade, the 1973 Supreme Court decision that legalized abortion nationwide.
On Saturday, Lifeline Children's Services hosted a Birth Mother's Day event to honor women who chose adoption for their children. The organization helps women create an adoption plan and connects them with resources that assist with their housing or financial needs. Lifeline also counsels women before and after the adoption placement, providing them with an advocate to guide them through each step of their journey. 
"In a pro-life community that believes that life does begin and is sacred at conception, it's vital that we recognize that women who have placed their children for adoption, and women who have found themselves facing an unplanned pregnancy, are mothers from the very beginning of conception," Lifeline President Herbie Newell told The Christian Post. "And we need to celebrate that motherhood, even if that mother chose to place her child in the arms of another." 
In the wake of the Supreme Court's ruling in Dobbs v. Jackson Women's Health Services, which allows each state to make its own laws regulating abortion, Newell and his team believe it's important to uplift birth moms. While he acknowledged the data is circumstantial, the ministry leader said that Lifeline has seen about a 10% to 15% increase in adoption placements and around a 25% increase in the number of women calling about adoption services since Roe fell. 
"In this post-Roe world, this is 100% a pro-life response to say that we believe both the mom and the baby are made in the image of God," the Lifeline president continued. "And we believe that life begins at conception, and we are going to honor those women who make those courageous decisions for life." 
He compared adoption to the story of King Solomon and the two mothers, as described in 1 Kings 3:16-28. One woman's son had died, so she claimed the other woman's child was hers. 
When they appeared before King Solomon, he offered to split the baby in half with a sword, prompting the child's real mother to offer to let the other woman have her child if it would spare her son from harm. The woman's willingness to part with her son instead of allowing him to be killed proved to King Solomon that she was the boy's real mother. 
"That shows the heart of a mom, which says, 'I'm willing to set aside my interests. I'm willing to set aside my desires, my hopes and dreams, to do what is best for my child,'" Newell said. "And that's the love we want to celebrate when women choose adoption. They're putting their desires aside; they're putting nine months of their life on hold in order to give the very best life for that baby."
The Lifeline president told CP that the organization began celebrating Birth Mother's Day the Saturday before Mother's Day back in 2005 as a response to their ongoing ministry for women who chose adoption, which Newell described as a form of "brave, selfless love." 
The first Birth Mother's Day celebration, however, occurred on May 12, 1990, in Seattle, Washington. It consisted of a group of birth moms who gathered the day before Mother's Day to honor their decision to place their child with an adoptive family.
Newell commended mothers who choose to place their child in a loving home where they can receive the care the woman is unable to provide, a sacrifice that Birth Mother's Day commemorates.
"As part of Birth Mother's Day, we recognize the tremendous self-sacrifice that these women have made," Newell said. "We recognize the marks of motherhood that they experience and the importance of the marks of motherhood. And we give them an opportunity to connect with other women who have also experienced adoption or shared experiences." 
According to Newell, at least 100 women from all over the country are expected to attend this year's event. To raise money for the Birth Mother's Day celebration, Lifeline promotes the event to its major donors at the beginning of the year. 
"We're going to take some opportunity just to celebrate the decisions that have been made, but also recognize the difficult and the hard choices, and to pray for the children that are represented in the room," Newell said. 
During Saturday's gathering, Lifeline will invite attendees to engage in a worship celebration to honor the Lord and the gift of life. Attendees will also have an opportunity to break into circles and affirm one another, and each woman receives a charm bracelet as a reminder of how special they are and why they were celebrated. For women who have lost children, there will be a chance for them to light a candle in their memory. 
"We're celebrating the motherhood of these women and really caring for them," Newell said.