Adoption rates not collapsing because of greater IVF success, contrary to claims, advocates say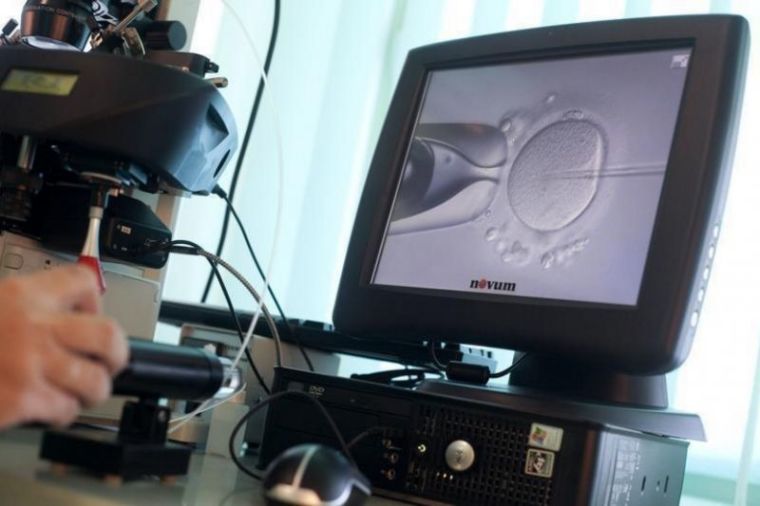 Adoption and children's rights advocates are rejecting the notion that advances in in-vitro fertilization have caused the collapse of adoption, as is being claimed.
The Telegraph reported Friday that amid figures showing that IVF success rates have risen from approximately 7 percent to around 30 percent, adoption is now competing against reproductive technologies, according to Anthony Douglas, chief executive of the Child and Family Court Advisory and Support Service. Some private clinics reportedly claim success rates of over 50 percent.
The adoption process "takes twice as long as it should, which puts people off," and argued it was undergoing a collapse, Douglas said.
Yet Krish Kandiah, who is both an adoptive dad and the founding director of Home for Good, a British adoption charity, rejects the framing of adoption is just another way of having kids.
"[T]he claims are a misunderstanding of the very essence of adoption. Ultimately, adoption is not about family completion but the flourishing of vulnerable children. Conflating infertility and adoption is not helpful and the claims that IVF success has caused a 'collapse in adoption' is so simplistic it paints an untrue picture," he said to Premier.
"Adoption is for all those who want to make a difference in the lives of vulnerable children, not just those suffering with infertility."
He added: "The charity I founded aims its recruitment of new foster or adoptive families, not at those facing infertility, but at those willing to open their homes to vulnerable children in need of a loving, stable home. We've seen a whole range of people step forward including those who choose to adopt instead of having birth children as well as others, like myself, who have already had birth children."
Katy Faust, formerly the assistant director of the largest Chinese adoption agency in the world who now leads children's rights organization Them Before Us, concurs with Kandiah.
"My friends who have adopted have done so not because of infertility. It's because they understand that if children are in need, it's their job to do something," Faust, who is also an adoptive mom, said in an email Monday to The Christian Post.
"So for a certain demographic it might be viewed as two different 'markets' to complete your family."
The reason for the decline in domestic adoption is because of broader acceptance of single mothers raising their kids, and more extended-family support, she added.
But the adoption world has other needs, the greatest of them being more responsible husbands and wives who are willing to take on "hard" adoption and foster cases, sibling groups, older children, and kids with special needs, she said.
"Finding homes for drug-free infants isn't a problem. Finding homes for other orphaned, abandoned, and at-risk children is," Faust explained.
"Also, the need is marriage. Very few children, at least domestically, are placed for adoption or removed from their homes if their mother is married to their father. Want to stem the flow of foster children and children in need of adoption? Then strengthen the marriage culture."
According to WebMD, only 5 percent of couples with infertility seek out IVF.
Since the introduction of the practice in the United States in 1981, in-vitro fertilization and other similar techniques have yielded over 200,000 children.