Adrienne Bailon Glorifes God for 'The Real' Emmy Award Nominations Despite Loss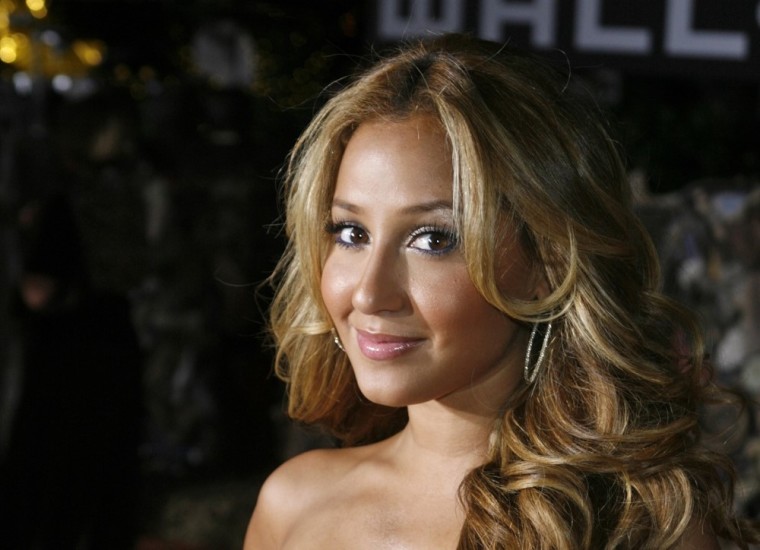 Even though Adrienne Bailon and her daytime talk show co-hosts on "The Real" didn't win an Emmy Award earlier this week, she glorified God for the four nominations and the opportunity to be working on the show.
"The Real" was nominated for four 2016 Daytime Emmy Awards, including outstanding entertainment talk show host(s), outstanding talk show/entertainment, outstanding hairstyling, and outstanding makeup.
While the show did not pull in those awards, 31-year-old Bailon thanked God for the nomination she received with co-hosts Tamera Mowry-Housley, Tamar Braxton, Loni Love and Jeannie Mai.
"In awe of God's blessings and favor over my life. I'm just an ordinary girl from L.E.S. New York, experiencing God's extraordinary plans for my life and I'm overwhelmed with gratitude," Bailon wrote on Instagram Tuesday. "I never thought I'd ever attend an award show like this let alone get four nominations."
Bailon went on to proclaim how honored she was to be nominated alongside her friends and colleagues.
"Such an honor! And to do it with the most incredible women ... who I get to laugh, cry, pray and dream with is so rare and beautiful," she wrote. "All that to say ... Dream big. Anything is possible! #TheEmmyAwards #GodIsGood #Blessed #TheReal #SorryIWroteSoMuch #MyHeartIsFull!"
While preparing for the first season of the show in 2014, Bailon spoke with The Christian Post about her cast members' shared faith contributing to the chemistry they had on the show.
"I love that all five of us as believers, before we walked out on that set every single day, we prayed. I don't know what anybody else's rituals are on other shows but I said there's something so special and so crazy about that," Bailon told CP. "We pray that God use us individually to touch somebody, to make somebody laugh, to make somebody say 'Oh my God, I'm not alone!' For a woman that's at home that maybe can't go out with her girlfriends on a daily or even a weekly basis, she can kick back and watch the show and feel like we are her girlfriends and she can be a part of the show."
While Bailon has been featured in her share of films on the big and small screens, the entertainer never expected to be a talk show host, but told CP she decided to utilize the platform.
"Funny enough it wasn't my plan to say I wanted to be a talk show host but I kept getting these opportunities," Bailon said. "I said 'Lord, if you're opening these doors then I might as well see what's up.' I said 'God if it be for me, let it be for me.'"