Adrienne Bailon Wanted Friends to Date Israel Houghton Before They Got Engaged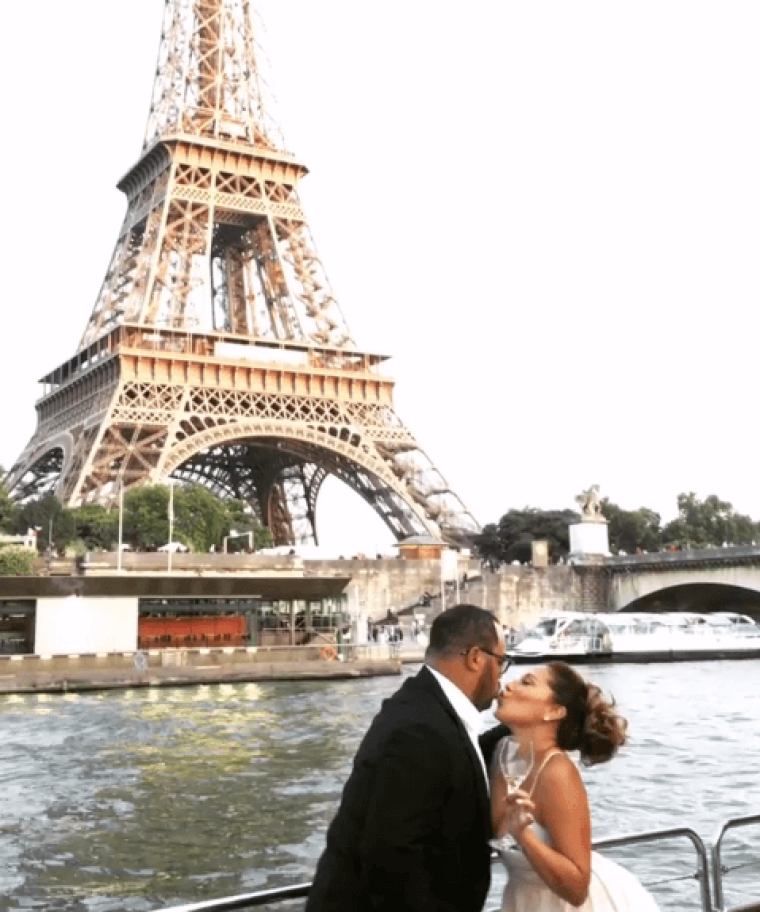 Before Adrienne Bailon started dating her fiancee Israel Houghton, she wanted to set him up on dates with her friends.
"When he got officially divorced and started dating again, I immediately started to set him up with my friends," Bailon told People magazine. "He didn't think they'd want to go out with him but I told him, 'Don't be silly. You have a great smile, you're successful, you're kind, super witty, funny and smart. Of course they'll go out with you.'"
After one of Bailon's friends went on a date with Houghton, the co-host of "The Real," who is now engaged to the frontman of Israel & New Breed, was offended that her friend didn't see his potential.
"I was so offended. I was like, 'What do you mean he's not your type," Bailon recalled saying. "He's got the best smile, brows of a god, his skin basically glows and he plays mad instruments. It doesn't get any better than that!'"
This led her friend to question why Bailon wasn't dating Houghton instead of trying to set him up with other people. What began as a three-year friendship later blossomed into something more.
"He's my favorite person ever, so I knew I always wanted him in my life forever," she told People. "I told him, 'We can give this a shot, but only if we promise we'll still be friends no matter what.'"
Houghton appeared on Bailon's talk show "The Real," on Monday where he admitted to being nervous about proposing to her.
"Of course I'm nervous," he said on the daytime talk show. "This is a once-in-a-lifetime woman."
Bailon previously told "Hollywood Today Live" how she knew Houghton was the man for her.
"We were friends for three years before. And I think that makes a big difference," Bailon said on the show. "And being older, you kind of know what you want. I think when you're younger you have to date around, kind of see what you like, what you don't. There's different things, honestly, from different people that I've dated that I'm like 'I love this quality, don't love this quality so much.'
"We never thought we'd end up together which allows you not to have your representative there. ... When you like somebody and you're going into the relationship liking them, you have ulterior motives," she said. "We'd hang out with a bunch of friends and I would say ridiculous things out of my mouth that I probably wouldn't say if I really liked him. And he got to know the real me and I love that."