Adulterous Woman Gets More Than 30-Year Sentence for Causing Death of Fetus From Affair; Abortion Rights Activists Outraged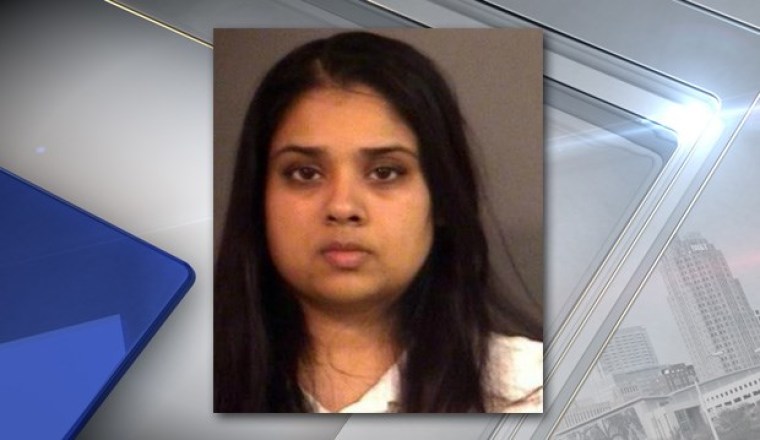 Abortion rights activists are outraged after a 33-year-old married Indiana woman who got pregnant as a result of an affair with her co-worker was sentenced to 20 years in prison Monday on charges of feticide — the act of causing the death of a pre-born baby — and the neglect of a dependent.
The woman, Purvi Patel, 33, was sentenced to 30 years in prison for the neglect charge, but 10 of those were suspended, according to WNCN. Patel, who also became the first woman in the U.S. to be charged, convicted and sentenced for feticide, will serve an additional six years in prison for that crime. Both sentences are expected to be served concurrently.
"What this conviction means is that anti-abortion laws will be used to punish pregnant women," Lynn Paltrow, executive director for the so-called National Advocates for Pregnant Women, an abortion advocacy organization, told WNCN.
According to the report, in July 2013 she went to the emergency room at St. Joseph Hospital in Mishawaka, Indiana, suffering from heavy bleeding but denied that she had been pregnant. She later admitted to medical staff that she had a miscarriage and had thrown the stillborn baby in a dumpster. She was arrested after the details of her story began to unravel.
Sue Ellen Braunlin, a doctor and co-president of the Indiana Religious Coalition for Reproductive Justice, said Patel was about 23-24 weeks pregnant at the time of the incident, but prosecutors said she was about 25 weeks along, which was noted during the state's opening argument in court Monday.
The woman's lawyers argued that Patel, who is from a conservative Hindu family, was frightened when she realized she was in labor because the pregnancy was the result of an adulterous affair with her co-worker.
"Purvi Patel's conviction amounts to punishment for having a miscarriage and then seeking medical care, something that no woman should worry would lead to jail time," Deepa Iyer, activist-in-residence at the University of Maryland's Asian American Studies Program, told WNCN.
Prosecutors charged that Patel had ordered abortion-inducing drugs online to end her pregnancy but no evidence of the drugs was found in her system when tests were administered.