Affirm Films Executive Shares How the Evolution of Christian Movies Is Impacting the World
Rich Peluso Talks Upcoming Bible Epic 'Paul, Apostle of Christ' Starring Jim Caviezel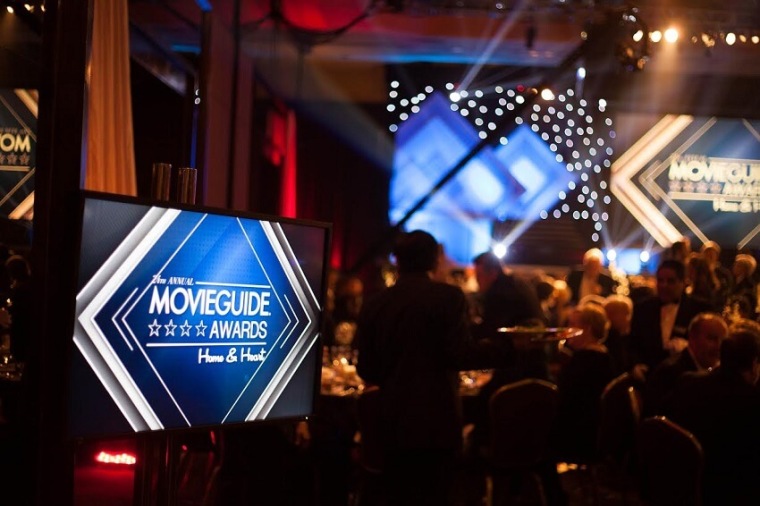 Executive Vice President of Affirm Films, Rich Peluso, shares his insight on the evolution of Christian films while discussing the new Christmas release "The Star" and the upcoming Bible Epic "Paul, Apostle of Christ" in a Q&A with The Christian Post.
According to their mission statement, Affirm Films "produces, acquires and markets films that inspire, uplift and entertain audiences around the world."
The Sony Pictures company had its first release with "Facing the Giants" made by The Kendrick Brothers. Since then, Affirm Films has released a number of high-quality faith-based films including "Soul Surfer," "War Room" — which hit No. 1 on the domestic box office charts — "Risen" and partnered with Columbia Pictures and TriStar Pictures for their films "Miracles From Heaven" and the second most popular faith-based film of all time, "Heaven Is for Real."
Below is an edited transcript of Peluso's interview with The Christian Post in which he reflects on the evolution of Christian films in mainstream entertainment. He also talks about his company's new Christmas release "The Star" and the 2018 Bible epic, "Paul, Apostle of Christ," which will star Jim Caviezel.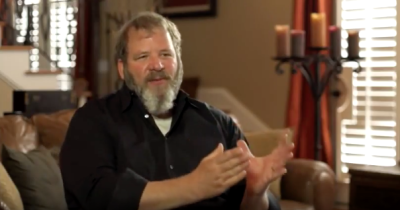 Christian Post: Since you started in the Christian Film industry 10 years ago, can you tell us about the evolution of Christian films?
Rich Peluso: We formed Affirm Films at Sony Pictures in 2007, so we're celebrating our 10th anniversary. We were initially focused on acquiring films for home entertainment release, but we quickly morphed into a production and distribution studio, thanks to our early efforts with such films as "Fireproof" and "Soul Surfer."
In terms of the general space of faith-based films, the main areas of change we've seen is a steady growth in filmmaker and writer talent and experience creating better films. When we started in 2007 there was a handful of faith-based theatrical releases, and in 2017 there were 15.
CP: What do you believe was the factor that led major studios, such as Sony Animations, to now want to produce faith-based films?
Peluso: From a mainstream studio perspective, there is always an interest in finding, defining and serving an audience. Year after year those consumers that show their interest by engaging with faith-based films in the theatrical environment has grown. Sony Pictures was the first major studio to enter this space in the modern era, back in 2006 with the release of "Facing The Giants." In the last five years, we've seen five other majors enter the space. In terms of our latest release, "The Star," and our partner Sony Pictures Animation, a key factor was Sony's track record in faith-based films over the last 10 years and a desire to expand our presence via animation.
CP: Why is it significant that a major studio has made a film about the Nativity?
Peluso: From the studio's perspective, it's important because it's not been done. There have been no animated theatrical films about the Nativity, and there was agreement by all involved from the beginning to make sure "The Star" was faithfully grounded in key scriptural story points while taking creative license to tell the story through the perspective of the animals.
But allow me a thought as to why I personally think it's significant. Having been part of the early marketing studies, one focus group we conducted made a lasting impact on me. We had a group of 20 or so kids who were being asked questions after seeing the movie. The moderator asked a simple question: "How many of you know or have ever heard the real story of Christmas and the birth of Jesus Christ?" One young girl raised her hand. One!
Why more pastors, children's ministry folks and church groups aren't more widely using "The Star" as an outreach tool for their neighborhoods and communities is totally beyond me.
CP: What are the factors that would cause a studio like Sony to consider making a film about a story so precious to Christians?
Peluso: The primary factor is source material and its strength and awareness level. The Bible has sold over 5 billion copies since the 1800s and continues to sell over 100 million copies a year, and it's available in over 1,000 languages. That's the best example in the world of a best-selling book.
CP: What would you say is so different in Christian films now than the ones from the past?
Peluso: We've seen an expansion from movies that mostly focused on biblical persons and stories into an expanded offering of contemporary dramas, comedies, sports dramas and biopics. Additionally, we're simply seeing better quality films as those already in the space become more experienced and the success of films attracts a wider net of accomplished actors, directors and producers.
CP: "The Passion of Christ" set the bar pretty high in terms of the quality of filmmaking, Affirm Films is now responsible for higher quality films, what changed?
Peluso: "The Passion of the Christ" is often held up as an example for all sorts of statements, arguments and proof in the faith-based film space. I'd like to set aside everything else it accomplished to focus on one thing: it proved there was a massive worldwide audience interested in seeing their faith played out on a screen in theaters. Not just on Christian TV, not just on DVDs, but in a theatrical setting. It really knocked down the door that allowed more creatives to bring their ideas and stories into the theatrical environment. And for that, I and many others, are extremely grateful. And it did set a high bar for the writers, directors, actors and producers we work with.
CP: Can you give us some insight into "Paul, Apostle of Christ," starring Jim Caviezel and James Faulkner?
Peluso: First, a note about our two lead actors. I talked to Jim Caviezel this past Friday and he asked me how the editing was coming along. The first thing I told him was that the onscreen chemistry between him, playing Luke, and James Faulkner who plays Paul, was incredible. It really feels like I'm watching what the real Luke and Paul could have looked and sounded like.
In terms of the story, the film takes us on a journey to ancient Rome, where Paul suffers alone in prison, awaiting his execution under Emperor Nero. Mauritius, the ambitious prison prefect, can hardly see what threat this broken man poses. Once he was Saul of Tarsus, the high-ranking and brutal killer of Christians. Now his faith rattles Rome. At great risk, Luke the physician visits the aged Paul to comfort and tend to him, and to question, to transcribe and to smuggle out Paul's letters to the growing community of believers. Amid Nero's inhuman persecution, these men and women will spread the Gospel of Jesus Christ and change the world.
CP: Where would you say the Christian film industry is heading? Do you think the success will continue or decline in this modern age?
Peluso: I honestly have no idea. I wouldn't even venture a guess. What I do know is this: People love a good story, and if Christian filmmakers focus more and more energy on finding and developing the most compelling of those stories, honing their craft and doing excellent work, they are going to continue to succeed and grow the impact of faith-based films. And Affirm Films is here to partner with and serve them as they do.
CP: Would you add a comment about the newly released Disney film "Coco" and "The Star" going head to head at in the Box Office while both films are completely different in content? One is about celebrating the day of the dead and the other is about celebrating the life of Jesus.
Peluso: One of the marketplace realities of opening a Christmas-themed movie, is that studios release tentpole movies like "Star Wars" and "Coco" at that time. The Pixar team is a group of amazing and inspiring storytellers, and of course, I would have rather we not be in the market at the same time. But "The Star" is a timely story about the origin of Christmas, the birth of Jesus Christ. Movie patrons have a choice between very different types of films.
For more information, click here.