'Affluenza' Teen Ethan Couch Who Killed Pastor, 3 Others in Drunken Crash Seen in Beer Pong Video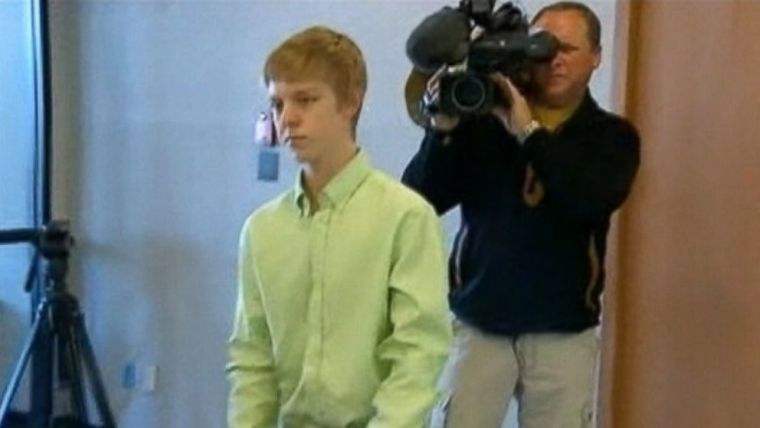 Ethan Couch, the Texas teenager who was sentenced to only rehab and probation after killing a beloved pastor and three others in a drunken crash in 2013 because he had "affluenza," is now being investigated after a video surfaced online this week showing him playing beer pong.
On Wednesday, a 6-second video posted to Twitter allegedly shows the now 18-year-old Couch violating the terms of his probation by partaking in the beer pong episode.
"Ya boy ethan couch violating probation. i got more if u want," Twitter user @BlondeSpectre wrote, tagging the city of Burleson and the Tarrant County District Attorney's Office.
The tweet quickly went viral with some people thanking the user for posting the video while others lashed out at him for being a "snitch."
"Honestly if i wind up dead... investigate EC's parents i honestly just feel like they have shooters on deck fr," quipped @BlondSpectre as his account was overwhelmed with threats and praise.
Authorities revealed that on June 15, 2013, the then 16-year-old Couch was driving a pickup truck between 68 and 70 miles-per-hour in a 40 mph zone. At the time of the crash, Couch also had a blood alcohol content of 0.24, three times the legal limit of .08 for an adult, said Tarrant County Sheriff Dee Anderson.
Beloved youth Pastor Brian Jennings, mother and daughter Hollie and Shelby Boyles, and Breanna Mitchell, 24, all died in the accident. The four deceased were standing at the side of the road outside their vehicles when they were hit. Jennings had stopped to help a stranded motorist shortly after celebrating the high school graduation of his oldest son, Evan Jennings, on the eve of Father's Day. Nine others were also injured in the crash.
After seeing evidence and hearing arguments from the case, however, juvenile court Judge Jean Boyd, who could have sentenced Couch to 20 years behind bars, sentenced the teen to 10 years of probation.
Boyd bought arguments from Ethan's defense attorneys that he should not be held responsible for the deaths of the four people because he was a victim of his parents' wealth. They argued that he suffered from a controversial condition some therapists loosely call "affluenza." The concept, they argued, made it difficult for the teenager to distinguish between right and wrong.
Tarrant County sheriff's spokesman Terry Grisham told The Dallas Morning News that the judge overseeing the case would have to decide if Couch violated probation and if so, what repercussions he should face.
"He's allowed due process at every level," Grisham said. "[Cases] are not prosecuted or revoked or modified based on hearsay or based on a grainy video that we can't identify someone in."
District Judge Timothy Menikos declined discussing the video because a hearing on the case is expected soon.
There is a pending request from the District Attorney's Office to move Couch's case from the juvenile court to an adult court after his 19th birthday in April. This move could affect how the latest allegations play out.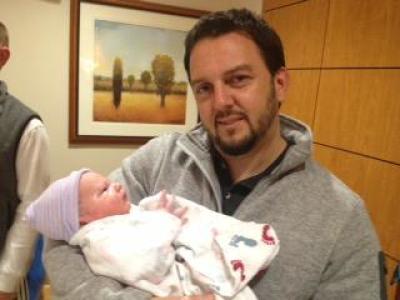 The teenager's father, Frederick Couch, was expected to appear in court Friday for a charge of falsely identifying himself as a police officer.
Family and friends of Jennings, who Couch killed in the drunken crash, are now trying to raise money to tell the pastor's story, according to a campaign on Indiegogo.
"BJ grew up in a broken home and struggled through his teenage years (as many do), but through God's grace he grew to be a good, caring husband and father. BJ left behind his loving wife of 20 years, Shaunna; two teenage sons that looked to him as their best friend and mentor, Evan & Micah; and an adoring and kind-hearted teenage daughter, Abigail. BJ also served as a youth minister for nearly 20 years, touching the lives of countless people," explained the campaign.
"Ethan Couch, the 16-year-old drunk driver, also grew up in a broken home. Unlike BJ, Ethan Couch was privileged, rarely suffering consequences for poor choices. Ironically, Ethan is exactly the type of teen that Brian dedicated his life to serving," it continued.
"Ethan pled guilty to four counts of vehicular manslaughter, but the judge's light sentence shocked the world and kicked up a firestorm in the international media. People around the world were stunned and disgusted when they learned that his defense team concocted a condition they referred to as 'affluenza,' the inability to understand the consequences of one's actions because of financial privilege," it added.
"Even through all of this, God's grace and love has been evidenced through the faith-filled actions of BJ's family. Shaunna and the kids have consistently expressed love, mercy, and forgiveness throughout this terrible tragedy."