After US Bombs ISIS to Protect Consulate, Save Minorities, Now What?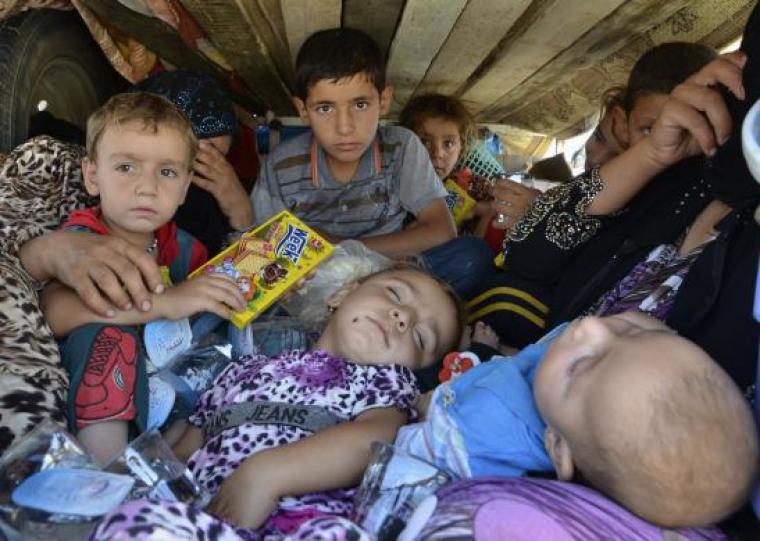 President Barack Obama was praised Friday for acting to save refugees fleeing ISIS. Some have criticized his decision, however, to not have a broader strategy to combat ISIS.
After the U.S. military fired two 500-lb bombs as ISIS targets Friday morning, additional airstrikes on Friday afternoon took out ISIS mortars and a convoy. A Defense Department spokesperson said more strikes could continue throughout the weekend.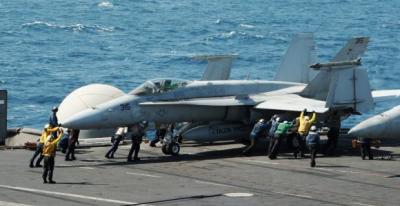 (ISIS, which stands for "Islamic State in Iraq and Syria," is sometimes called Islamic State or ISIL, for "Islamic State of Iraq and the Levant.")
About 40,000 refugees fled to Sinjar Mountain near Mosul, Iraq, and are currently surrounded by ISIS. Without aid, they would die of thirst.
Most of the refugees are Christian and Yazidi, an ancient minority sect that practices a religion related to Zoroastrianism. Both groups are being targeted because of their religious beliefs.
Video footage of the refugees shows the region is rocky with few plants or tree coverage. At least 56 children have already died from dehydration on the mountain due to the heat and lack of water, Juliette Touma, a UNICEF worker in the region, told MSNBC Friday. Other reports have said that the children were necessarily buried in shallow graves due to the rocky soil.
The airstrikes were the correct course of action, Russell Moore, president of the Southern Baptist Convention's Ethics & Religious Liberty Commission, said in a statement.
The White House continued to emphasize that U.S. involvement in Iraq will be limited and no ground troops will be used – a message that will likely come as welcome news for ISIS and some war-weary Americans, but may provide less comfort for fleeing refugees.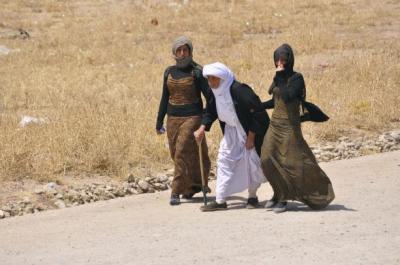 Despite the severity of the crisis, which Obama described as a "possible genocide," no other nation has promised military aid thus far. England is sending humanitarian aid, but has ruled out military force.
The White House communications team has continually sought to make clear the limited nature of the airstrikes. The airstrikes serve two specific purposes, they say, to protect Americans in Erbil and to save the refugees on Sinjar Mountain.
"This was not an authorization of a broad-based counterterrorism campaign against ISIL," a White House official said on a conference call with reporters.
Speaker of the House John Boehner (R-Ohio) disagrees with that decision. In a Friday morning statement, he said that bombing ISIS was correct, but Obama was wrong for not having a broader strategy to deal with ISIS.
"The president's authorization of airstrikes is appropriate, but like many Americans, I am dismayed by the ongoing absence of a strategy for countering the grave threat ISIS poses to the region," he said.
"Vital national interests are at stake, yet the White House has remained disengaged despite warnings from Iraqi leaders, Congress, and even members of its own administration. ... The president needs a long-term strategy — one that defines success as completing our mission, not keeping political promises — and he needs to build the public and congressional support to sustain it. If the president is willing to put forward such a strategy, I am ready to listen and work with him ...."