Alabama lawmaker defends abortion: 'You kill them now or kill them later'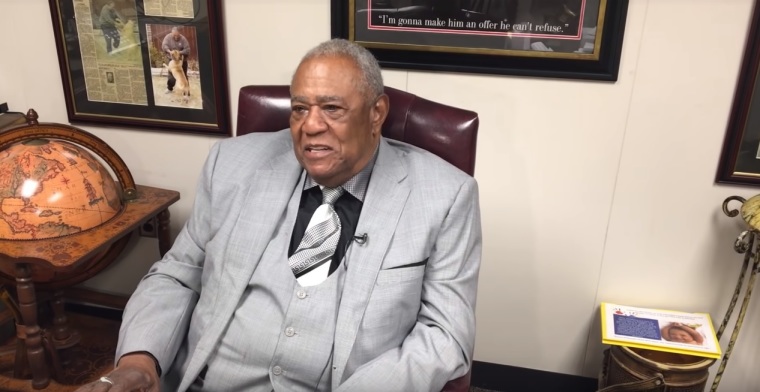 A Democratic state representative in Alabama justified the practice of abortion during a debate over a pro-life bill by arguing that "some kids are unwanted" and you either "kill them now or kill them later."
Rep. John Rogers of Birmingham garnered widespread condemnation for comments he made during a debate over House Bill 314, which makes most abortion procedures a felony. The bill eventually passed by a vote of 74–3.
Rogers argued that he was opposed to the bill because he believed it was a woman's choice whether to abort her children, and then went on to say that "some kids are unwanted."
"Some kids are unwanted, so you kill them now or you kill them later. You bring them in the world unwanted, unloved, you send them to the electric chair. So you kill them now or you kill them later," said Rogers.
Rogers' statement was posted to social media on Wednesday by Daily Wire reporter Ryan Saavedra, whose tweet got as of Thursday afternoon over 7,700 retweets.
Donald Trump Jr. retweeted Saavedra's post and weighed in on the comments by Rogers, describing them as "stomach curling."
"Every Democrat running for President needs to be asked where they stand on this. The extreme turn we've seen from Dems on abortion recently is truly sickening," tweeted Trump Jr.
Alexandra DeSanctis of National Review called the comment "horrifying" and "chilling," adding in an opinion column that she believed it was "a striking reminder of how rarely abortion rights activists openly admit the reality of the right they are demanding."
"Most often, they dismiss unborn human beings as a 'clump of cells' or a parasite within the mother," wrote DeSanctis.
"Rogers has exposed those lies, admitting, as abortion defenders so rarely do, that every abortion procedure — no matter when or how it takes place — intentionally ends an innocent human life."
For his part, Rogers has defended his comments, saying in a statement on Thursday that his comments were centered on his belief that Alabama in general does not value human life.
"We've closed 13 rural hospitals in this state, including Cooper Green. We have put hundreds of people in jail. Making it hard for you to get food stamps. In other words, if you're on drug tests, you can't get food stamps," said Rogers, as reported by al.com.
"And then you've got at least two people a night dying in our Alabama prisons. It just doesn't make sense. So why do you want to bring these people in the world and then deny them the right to process and live in Alabama?"