7 Things to Know About Allegations Trump Had Sex With Porn Star
2. Slate Interviewed Daniels in 2016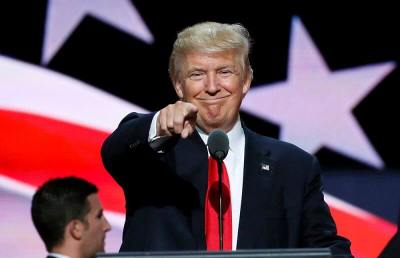 In addition to the recently released 2011 excerpts from an interview with In Touch, Stormy Daniels also spoke with Slate in 2016 about the alleged affair.
Based on conversations via phone and text between August and October of 2016, Slate published parts of the correspondence in an article on Tuesday.
"In our conversations, Daniels said she was holding back on the juiciest details, such as her ability to describe things about Trump that only someone who had seen him naked would know. She intimated that her view of his sexual skill was at odds with the remark attributed to Marla Maples," reported Slate.
"Daniels said she had some corroborating evidence, including the phone numbers of Trump's longtime personal assistant Rhona Graff and his bodyguard Keith Schiller, with whom she said she would arrange rendezvous. While she did not share those numbers with me, I did speak to three of Daniels' friends, all of whom said they knew about the affair at the time, and all of whom confirmed the outlines of her story."