7 Things to Know About Allegations Trump Had Sex With Porn Star
5. Gossip Site Claimed There Was an Affair in Oct. 2011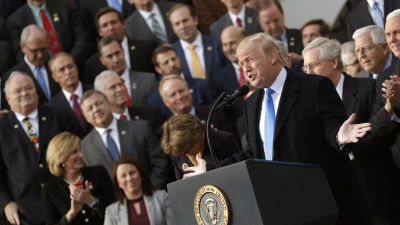 The gossip site The Dirty accused Donald Trump of having an affair with Stormy Daniels back in Oct. 2011, with a post claiming that Trump cheated on Melania while she was pregnant with Barron Trump.
"Mr. Donald Trump, as a man please come forward with honesty. I know you cheated on your wife with Stephanie Gregory Clifford aka Stormy Daniels and now the world knows," claimed the 2011 post.
According to a story published on The Smoking Gun in 2016, both Trump and Daniels denied the gossip website's allegations of an affair.