American Bible Society Opens .BIBLE Domain; Called a 'Move From Gutenberg to Google'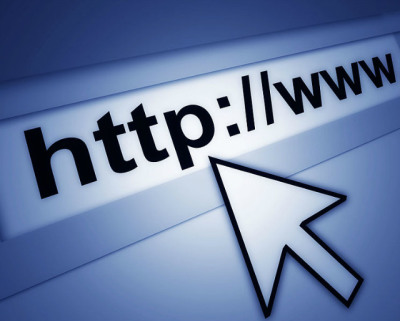 The Internet, now in its 30s, is moving on from common top-level domains like .COM and .ORG, and the American Bible Society is fully in tow. The NYC-based organization revealed this week that it is just a matter of time before it takes control of the .BIBLE domain as it starts accepting pre-registrations.
"This is the Bible's moment to move from Gutenberg to Google," American Bible Society President Doug Birdsall said in a statement. "I can think of no better way to signal to today's generations that the Bible is wide open for a bold and promising future."
The .BIBLE domain has yet to be fully finalized by the Internet Corporation for Assigned Names and Numbers (ICANN), the private, nonprofit corporation that controls name spaces on the Web. Those seeking to claim their own corner of the Internet with .BIBLE as a main URL likely will have to wait until 2015, although the Bible TLD websiteallows interested parties to pre-register.
According to Scott Wennermark, director of strategic advancement for the American Bible Society, the .BIBLE top-level domain will allow the 197-year-old nonprofit to make the Bible more accessible in "new and relevant ways."
The American Bible Society also stated that it intends, once its contract with ICANN is enacted, "to make .BIBLE domain names available to individuals and groups who have a healthy respect for the Bible."
The society listed on its ICANN application that it intends to protect the .BIBLE domain "from inappropriate use" — although concerns were expressed by Saudi Arabia's Communication and Information Technology Commission that one entity laying claim to the generic top-level domain might be inappropriate in and of itself.
The Saudi Arabia commission objected last summer to the American Bible Society's application because it believes there is no clear consensus on who or what defines the "bible."
"It is clear that with a number of religions, and groups within them, disagreeing over the provenance and content of the bible [that] one group or individual should not be permitted to define what the bible is, or is not, on the world wide web," read the complaint. "To allow this string to be registered would be offensive to many people and societies on religious grounds."
Despite the objection, the American Bible Society-submitted domain will be on a list of other religion-related options that could include .FAITH, .CHURCH, .CATHOLIC, .CBN, .ISLAM, .MORMON, and even .CHRISTMAS.
ICANN started an application process last year that allowed companies and individuals to submit new top-level domains, outside of .COM, .NET., .ORG, .XXX, and several others. The purpose of the expansion, which currently includes more 1,900 potential domain options, "is to promote competition in the domain name market while ensuring Internet security and stability," according to the organization. As reported by The Washington Post, many businesses and organizations rushed to submit top-level domains in an effort to protect their brand.