'American Hustle' a Cautionary Tale With a Biblical Theme? 4 Characters Who 'Die by the Sword'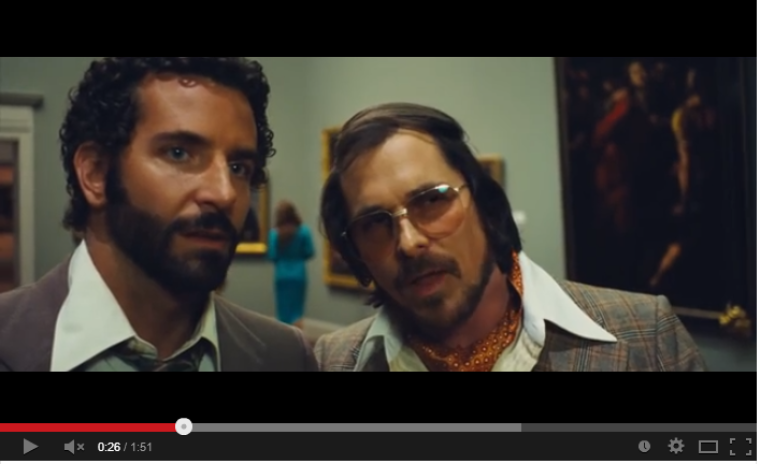 WARNING: SPOILERS
The new film "American Hustle" beautifully illustrates Jesus' principle "he who lives by the sword shall die by the sword," as it applies to breaking the golden rule, "do unto others as you would have them do unto you." Each main character engages in corruption to achieve his ends, and ends up foiled by his own schemes.
"We're all conning ourselves in one way or another, just to get through life," Irving Rosenfeld (Christian Bale) admits at the beginning of the film. Rosenfeld has engaged in crime since he was a child, because he saw his father scammed in business. He thinks his conning skills will pay dividends, but they end up hurting him deeply.
"American Hustle" loosely follows the FBI operation Abscam, a sting operation which escalated from petty theft into public corruption. Rosenfeld and his British partner Sydney Prosser (Amy Adams) are caught by Richie DiMaso (Bradley Cooper) in their scamming business. DiMaso offers their freedom if they help him trap four more scammers.
DiMaso starts with a clear sense of justice, arguing that if scammers ran America, it would be poor like Guatemala. "I want four people who do what you do and you're off the hook," he tells Rosenfeld. Rosenfeld and Prosser grudgingly agree to work with him, and aim to ensnare Camden, NJ Mayor Carmine Polito (Jeremy Renner).
Rosenfeld befriends the mayor in order to con him, and during their friendship they mention the golden rule. "Always treat people the way they want to be treated, didn't Jesus say that?" Rosenfeld asks lightly. Suppressing his conscience grows more difficult throughout the film.
After having been promised a meeting with Sheik Abdullah – a fictional character created to scam the mayor – Polito refuses to take a bribe, driving up the stakes of the sting. When he finally meets the sheik – played by a Hispanic FBI agent – the mayor invites him to a party with casino bosses from Miami, who will provide the machines for Atlantic City.
At the meeting, Rosenfeld recognizes the meanest mob boss of all, Victor Tellegio (Robert De Niro). DiMaso grows excited at the possibility of catching Tellegio, but Rosenfeld warns against it. The plan proceeds, with $2 million on the line.
Despite a great deal of profanity (the film is rated "R"), "American Hustle" excels at the art of moviemaking. Christian Bale, best known for his leading roles in the Batman trilogy, mastered a conflicted, secretive, less influential character. Amy Adams, best known for "Man of Steel" and "Enchanted" roles, conveys her character's ambition and inner conflict superbly.
The opening proved impressive – how the film began in the middle of an important heist and then built the backstory before concluding the opening deal. Camera shots zoomed in on small, seemingly unimportant objects, such as a hand, a shoe, and a bottle of nail polish, which gained significance and improved the storytelling. Despite being rated "R," the film avoids both gratuitous sex and violence.
The final heist itself adds the icing on the cake. Even the character who wins, however, loses something dear to him, and regrets it for the rest of his life.
A list of four characters who ruin their lives through corruption follows below.
1. Richie DiMaso (Bradley Cooper)
This FBI agent successfully convinces Rosenfeld and Prosser to join his scheme, and grows increasingly greedy for achievement throughout the film. As the sting progresses, prospects of catching first politicians and then a very notorious mob boss drive DiMaso to risk everything, even $2 million in taxpayer money, to achieve his ends. While the FBI snares the politicians, it fails to catch the mob because Rosenfeld tricks DiMaso at the end. DiMaso's greedy incompetence costs him his job.
2. Mayor Carmine Polito (Jeremy Renner)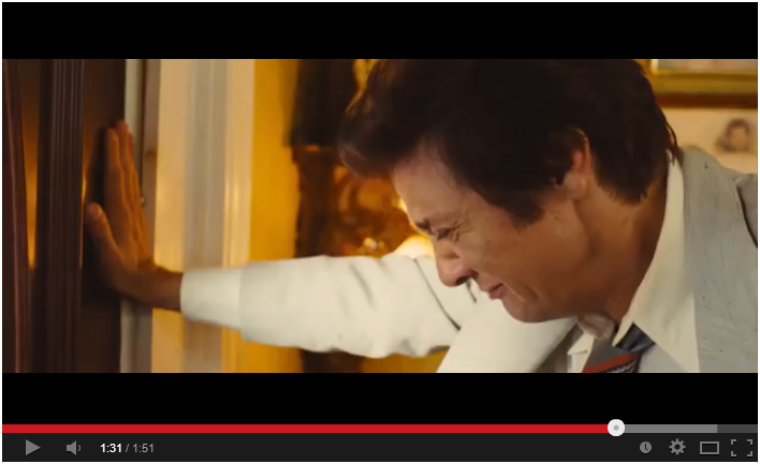 Mayor Polito gains the audience's respect, because he commits his fraud for the good of the people. The FBI cons the mayor through promises that the sheik will help him refinish the casinos in Atlantic City, which Polito sees as an opportunity for jobs and economic growth to return to New Jersey. Even so, his corruption lands him in prison and destroys his bright political future.
3. Sydney Prosser (Amy Adams)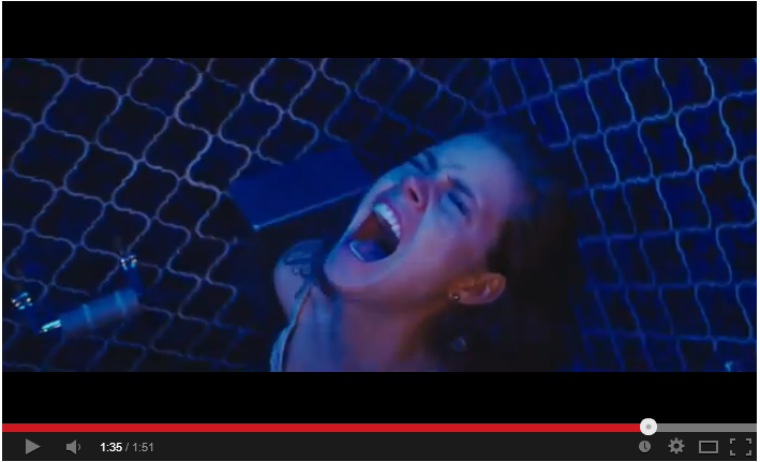 Prosser seemingly gains everything she ever wanted – a successful life with Rosenfeld. But along the way, she sacrifices her self-respect, the thing she has always valued most. To get away from her past as a stripper, Prosser joins Rosenfeld and his con business. After Rosenfeld refuses to go away with her, she realizes that he wouldn't sacrifice his family for her. His lack of commitment, along with the escalating dangers of the mission, nearly drive her to give herself to DiMaso in fits of desperation.
4. Irving Rosenfeld (Christian Bale)
Rosenfeld wins, having escaped the wrath of the mob by conning the FBI, and having escaped the wrath of the FBI by returning their money. He finds peace and settles down with Prosser, but admits that his damaged friendship with Mayor Polito will haunt him for the rest of his life. Polito had befriended him in confidence, and Rosenfeld broke that bond in order to get ahead. In the end, his own scheming causes lifelong pain.