'American Idol' Reject Kimberly Henderson Says Faith Saved Her From Abortion (VIDEO)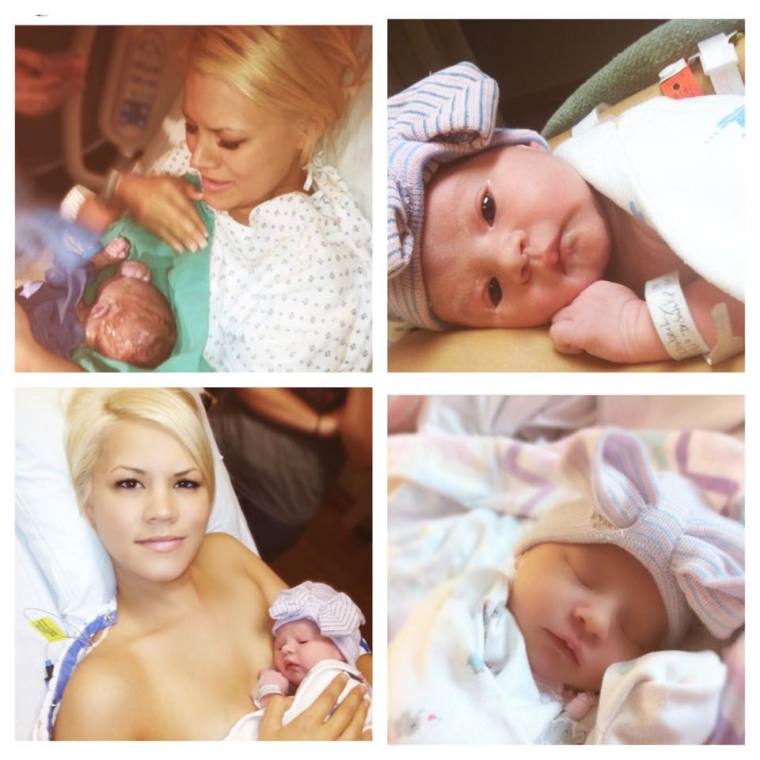 An aspiring singer who was rejected from "American Idol" three times has shared how her faith saved her from having an abortion.
On Sunday, Kimberly Henderson, a 26-year-old single mom from South Carolina, shared her harrowing ordeal on social networking site Facebook and the post immediately went viral, garnering more than half a million likes in two days. In it, she recalls her last-minute decision not to undergo an abortion procedure after unexpectedly coming across a powerful scripture.
"Two years ago today I was sitting in an abortion clinic thinking not having Vaida was best for me," Henderson wrote with reference to her two-year-old daughter. "Well this date is forever burned in my brain. ... I think that is God's way of showing me that HIS plan is and will always be greater and bigger than anything and everything I've ever known."
TO READ KIMBERLY'S FULL ABORTION STORY ON FACEBOOK CLICK HERE
In Dec., the Sumter resident and mother of four became a YouTube sensation after she uploaded a video of herself covering Whitney Houston's classic song "How Will I Know" while singing to her then 1-year-old daughter, Vaida.
Henderson recalled having an overwhelming sense of regret and sadness in her heart as she prepared to abort her now two year-old daughter. While others around her seemed to be in good spirits as they gorged on fast food and texted away on their cell phones, she was an emotional wreck because as she put it "God was giving me signs to not do it."
"The lady called me to the desk. Last step before you go back. I fumbled through my wallet to find my drivers license and out fell a card a couple left on the table Saturday night when I was working," She wrote. "It had their church name on it.. On the back was a common verse...'Don't be afraid, for I am with you. Don't be discouraged, for I am your God. I will strengthen you and help you. I will hold you up with my victorious right hand." Isaiah 41:10.' I knew God was speaking to me."
It was in that powerful moment that Henderson made the life-changing decision not to follow through with the abortion.
"Pouring tears I walked out and felt a huge weight off my shoulders. No matter what your circumstances are God doesn't make mistakes and he is here for you," she continued.
Months later the young mom gave birth to a healthy baby girl who weighed in at 6lb. In addition to crediting her faith for leading her to make the best decision, she said that having supportive family and friends was incredibly helpful.
"This is my testimony. ... I will let it be known that I do not care what people think. Hence this post," she wrote. "My friends and family mean the world to me. And have my back 100%. Even if I have to do this by myself. I thank God everyday for them."