'American Idol' Rock 'n' Roll Star Cade Foehner Reveals Battle He's Facing as Christian in Hollywood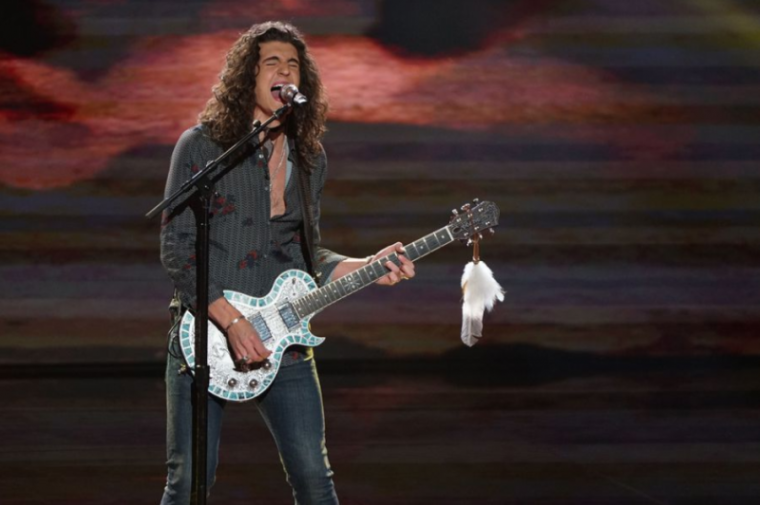 Cade Foehner, a top 10 contestant on season 16 of "American Idol," has been using rock 'n' roll to win over America's vote but says he's found it difficult to share Christ in Hollywood.
Foehner is the only contestant in the competition who has brought his style of rock 'n' roll to the singing competition. He won over judge Katy Perry during his solo performance of Jimi Hendrix's "All Along the Watchtower." It was after that presentation that he also revealed to America that he's a Christian "minister."
Now he's sharing what's been the hardest part of being a Christian evangelist in Hollywood.
"I've been playing music for a while, but I started out in church. The first time I ever played in front of anybody was in the praise and worship band. That's always played a part in developing me as a musician," Foehner told The Christian Post in a recent interview.
He says that church is where he first learned how to play the guitar and sing. With lots of practice under his belt, it's evident from watching the program that Foehner isn't shy about giving his all on the stage.
The 21 year old, however, says he wants his music to be a way that he's able to reach the masses with the Gospel of Jesus Christ.
"I found myself interested in biblical theology and that's actually my major in college, biblical theology. In doing rock 'n' roll music, the whole purpose of any kind of music [for me] is to evangelize and to tell people about the Lord," he continued. "So I just want to know as much as I can about what we believe."
"Being on 'Idol' and trying to do evangelism here in Hollywood, it's a harder area to be in than where I'm from, 'cuz I live in the Bible belt, so evangelism isn't so hard there," he told CP. "But here (Hollywood) you meet some opposition just in your heart itself."
Foehner admitted that the celebrity appeal behind being a finalist on 'Idol' comes with the temptation to take your eyes off God and glorify self.
"Being in the lights a lot it seems to put your focus on yourself in a way, and it's a constant battle every day of fighting your own self so that you can be a light to somebody," he added. "Everything that I want to do is give my life away so that someone can meet Christ."
When asked what he'd tell other believers who aren't comfortable with someone like him sharing the Gospel and performing rock 'n' roll, he replied that all he wants to do is reach the unreachable.
"Like Paul, in a general sense, I think He (God) wants His people in every area of work because if not, then there's that many more people who are not going to be reached," Foehner told CP. "I look back on my gigging days when I was in the bars and stuff surrounded by people who were lost and who needed Christ, and those are some of the best conversations I've had with people who were in the bars."
"[It's a place] where I could be because I'm not tempted by any of that sort of stuff. I'm just there to be of help. We need rock 'n' roll because we need to reach people," he added.
Foehner was voted into safety by America this week but will have to compete again on Sunday for a chance to be in the top eight of the hit ABC series. In talking about the results of each show, he said the "Lord's going to do what He's going to do!"
The Texas native ended the interview by thanking everyone for their prayers during his time in the spotlight.
"I really appreciate the prayers because I've gotten a lot of messages from people who are praying for me," he said. "That literally means the world to me knowing that people are advocating for me with our Lord."
To watch 'American Idol' or to find out all the different ways to vote for Foehner, click here.