Colton Dixon, Danny Gokey Among Star-Studded Performances on 'American Idol' Final Show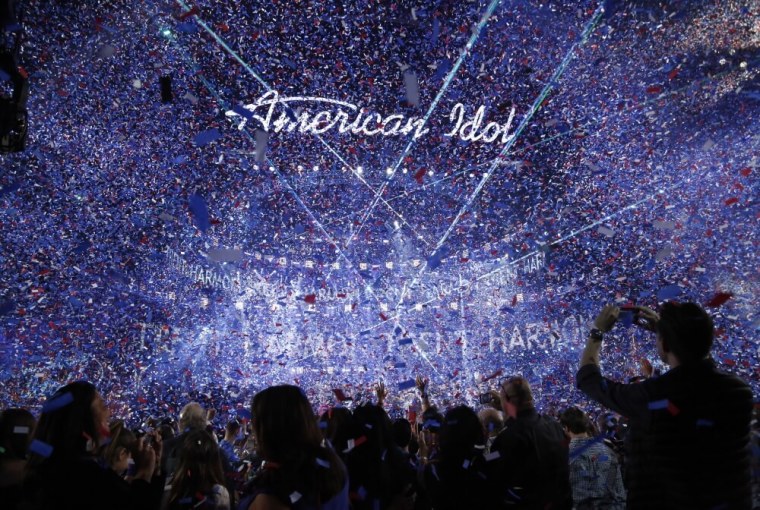 "American Idol" wrapped up its very last season and show Thursday night in an action-packed, star-studded finale that included memorable performances from a array of talent, including Christian artists Colton Dixon and Danny Gokey.
Contestant Trent Harmon was crowned the 15th and final "Idol" winner, besting runner-up La'Porsha Renae. Leading up to those last few tense moments between the two fellow Mississippians before the winner was announced, "Idol" put on a finale to remember with thrilling performances by the show's alumni, including its very first winner, Kelly Clarkson, Carrie Underwood, Jennifer Hudson, David Cook, Fantasia Barrino, Ruben Studdard, Jordin Sparks, and fan favorites like Kimberley Locke, David Cook, Joshua Ledet, George Huff, Colton Dixon and Danny Gokey.
Sporting a blonde Mohawk, Dixon performed his touching Christian hit "Through All of It," as he played the piano. The song's poignant lyrics, which brilliantly captured the moment for the night's two anxious finalists and the show as a whole, include: "I have won and I have lost, I got it right sometimes, but sometimes I did not. Life's been a journey. I've seen joy, I've seen regret. Oh and You have been my God through all of it."
The popularity of the seventh place Season 11 contestant hasn't waned since his elimination. Dixon's debut album, A Messenger, which he released in 2013, took the No. 1 spot on Billboard's Christian and Gospel charts, and it clenched the No. 15 position on the overall albums chart. His second album, ANCHOR, has also yielded No. 1 hits.
Dixon, who married girlfriend Annie Coggeshall earlier this year, recently expressed his appreciation for the opportunities "American Idol" has afforded. The Christian Post previously quoted Dixon as saying, "I am forever grateful for the opportunities it provided for me and the experiences I've had because of it. I'm honored to be part of an amazing legacy … "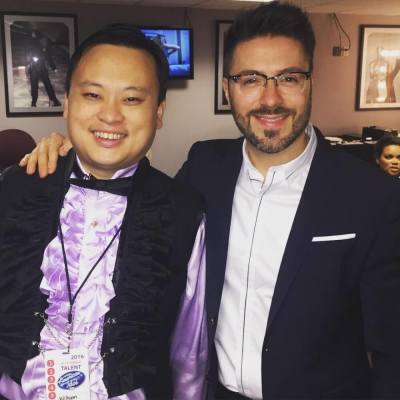 Christian and country music singer Danny Gokey, who also joined "Idol" alumni during the final show, snapped photos with other past contestants ahead of the finale, including one of the show's celebrated exhibitionists, William Hung. "This guy is back! Can anyone remember who this is?" Gokey wrote, posting a photo of him and Hung on Instagram.
Gokey has enjoyed great success since his tenure on Season 8 of the popular music competition show. His 2010 debut album My Best Days had the best opening week for a debut album from a male country artist in nearly 20 years. The singer's sophomore effort, Hope In Front Of Me, debuted at No. 1 on several Nielsen SoundScan Billboard Contemporary Christian music sales charts.
The Christian Post previously reported that after he'd heard news that "Idol" was being cancelled, Gokey took to Twitter to share his thoughts about how the show had inspired him, writing "A.I. changed so many lives, but for me it gave me the ability to dream and hope through one of my darkest moments. I salute you ‪@AmericanIdol."