American Man, Sons, Among Those Slaughtered for Faith in Egypt's Coptic Christian Massacre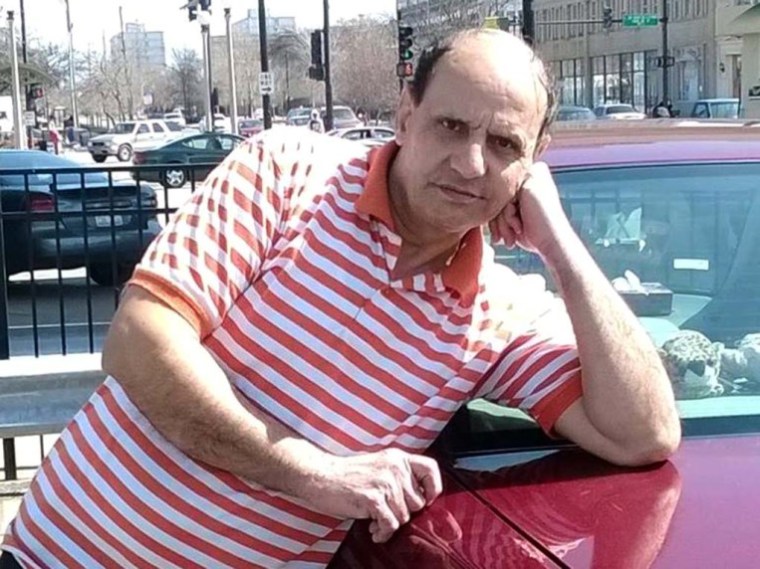 Mohsen Morkous, an American citizen and seven other members of his family, including his two sons, were among 30 Coptic Christians slaughtered by ISIS militants for refusing to renounce their faith in Egypt last Friday.
Morkous, according to the Chicago Sun-Times, was a member of the St. George Coptic Orthodox Church in Monee, Illinois. He immigrated from Egypt to the United States a number of years ago and had only recently become a U.S. citizen. He also worked as an assistant at his nephew's salon, Mena's Hair Design.
St. George's pastor, the Rev. Samuel Azmy, told the Sun-Times that Morkous was killed along with two of his sons and two grandchildren. His wife, Samia Ibrahim, was also shot but she survived and is currently recovering at a hospital in Egypt.
"These men, ISIS, they went on the bus and pointed a gun to everyone on the bus and said 'Deny your faith and live,'" Azmy said, explaining what happened. "'Either you convert to Islam or you will be killed.'"
Azmy said Morkous was on a pilgrimage with his immediate family and other relatives to get blessings at local monasteries when they were stopped by the militants. They refused to deny their faith and paid the ultimate price.
He further explained that Morkous and his wife had planned an extended stay in Egypt for most of the summer so he could spend time with his sons who live there.
"He's a simple man. Everyone loved him," Azmy told the publication.
"We are so proud of Mr. Morkous. In our faith, we consider them as martyrs in the church," he added.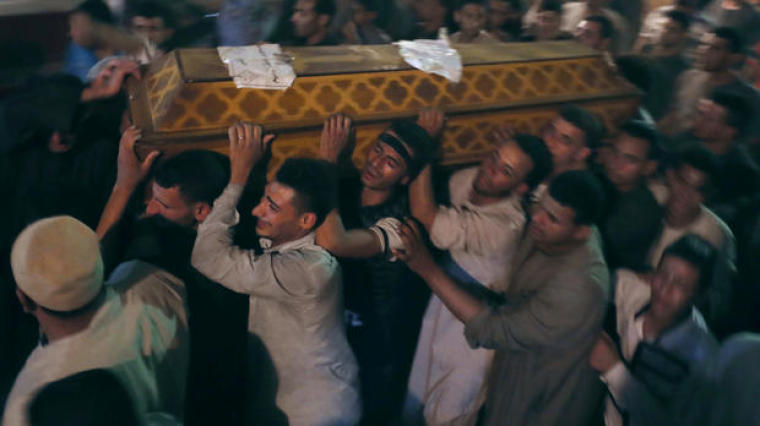 In an interview with ABC7 on Saturday, Gerges Morkous, a nephew of Mohsen Morkous, said the gunmen attacked the bus his uncle was traveling in by firing shots from three four-wheel drive vehicles.
"They let out all the men out to be on the ground. They asked them to switch their religion from Christian to Muslim. They said we're not going to leave Christianity," Gerges Morkous said.
He said on Friday that the family attended a special service held at St. George Coptic Orthodox Church to pray.
"We went to church to pray, to pray to God, for them, and the other family still in Egypt," Gerges Morkous said.
He said he spoke with Ibrahim who told him they waited two to three hours to get help in the country where Christians are a religious minority. He questioned whether his family and other victims could have survived if they had received help quicker.
"The ambulance took forever," Morkous said, noting that his aunt told him that the women who survived the attacked managed to call a police station about 3 miles away from the bus but were dismissed as prank callers.
"After the accident happened, her daughter-in-law, her son's wife, they both [were] walking; they [were] bleeding, but they [were] walking up the road to call someone, and when they have the signal, they tried to call the police station," Gerges Morkous told the Sun-Times. "They told them it was a hoax call."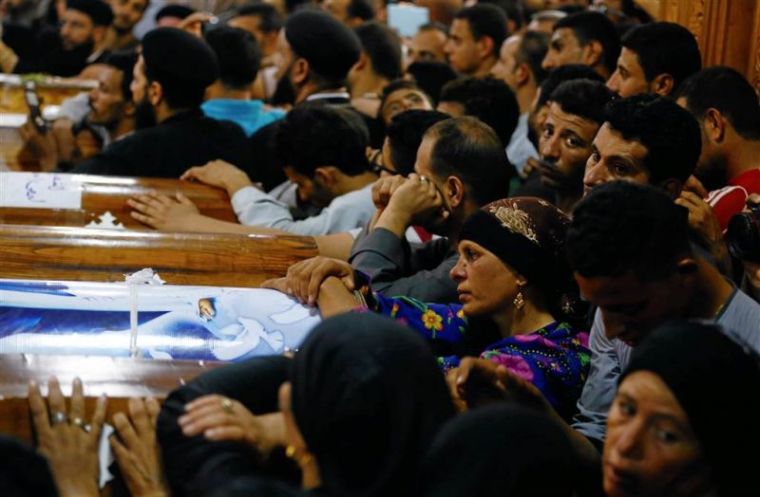 In the meantime, Mohsen Morkous struggled to stay alive until he passed in the arms of his wife.
"My aunt told me he died in her lap. He was bleeding. He was still talking," he said. "We need to send this message to the American Embassy in Egypt. We need to investigate."
Other victims, he said, were able to call family members who lived as far as two hours away from the scene and they arrived before local police.
Authorities are currently search for the attackers responsible for Friday's massacre. It is the fourth attack against Christians in Egypt since December to be claimed by ISIS. More than 100 people have been killed and many others injured.
Despite the senseless nature of the killings, however, Rev. Azmy remains hopeful.
"Everything happens for a reason. God has a plan for everyone. Although we are sad that they are no longer with us anymore but we trust they are in a better place," he said.